AMAZING GRACE,
I sure recognize the grace in which my life continues to express itself.
Being I accept all as a gift from Source, my life is sweeter then candy.
While listening to these men sing 'Amazing Grace'
I felt Ian's presents, he loved this song, there were times
when he would hum it, Ian had a voice worth listening to.
Enjoy, I know you will find yourself feeling peaceful and calm.
SUNG IN THE COLISEUM IN ROME , JUST WA IT TILL YOU HEAR THE MIDDLE
......the song was written for this instrument.
THE CHANGE IN THEIR VOICES ARE AN AMAZING GRACE.
Arizona is one of the most diverse places in the United States,
from the top of the San Francisco peeks at the height of over 10,000 ft. above sea level,
to Phoenix that is at sea level.
There's an old mining town called Jerome, it had been deserted for years,
then in the 60's, artists returned establishing a romantic, warm
community.
The first Saturday of every month there's an 'Art Walk'
the galleys stay open late, wonderful places to eat.
Bar's with locals playing 'dance' music.
Fun for all, for sure.
About three years ago, Melanie and I were there for the art walk.
The gallery we were in was filled with happy people.
Standing close to the door, watching people, (my favorite past time)
this exotic women was looking around, I kept my attention on her sending
her energy.
She turned towards me, I smiled, as she approached, feeling her
thru her glistening eyes, tilting her head wondering if she knew me.
No words were exchanged, she walked into my arms, we stood
there hugging, when we pulled away, the warmth remained.
Giving her my contact info, asking her to stay in touch.
About a month later, she called.
I was house sitting, I asked her to come for the week end.
We talked non stop.
I'm telling you this story being she has sent me her new music.
When you click on the link, I know you will feel love,
contentment, an upliftment of joy.
Introducing

Gail Phoenix
Dream Journey Band
~ ~ ~ ~ ~ ~ ~ ~ ~ ~ ~ ~ ~ ~ ~ ~ ~ ~ ~ ~ ~ ~ ~ ~ ~ ~ ~ ~ ~ ~ ~ ~ ~ ~ ~ ~ ~ ~ ~
Gandhi
The man that showed us how to live from the heart.
Great men have given us a way to recreate out thoughts;
As Martin Luther King, Jr., put it, we live in a world of "guided missiles and misguided men," where few technical problems are too complex to solve but we find it impossible to cope with the most basic of life's challenges: how to live together in peace and health. In our lucid moments we see that we are doing great harm to ourselves and our planet, but somehow, for all our intellectual understanding, we cannot seem to change the way we think and live.
We cannot seem to change the way we think and live!
I say, we are changing the way we think & live.
Look around your personal life, I know you 'feel' & see what I do.
That we have come to a 'deeper' 'clearer' understanding,
understanding from our heart, not the mind.
It's the mind that had said cannot the heart/soul can do/be
anything, truly anything. . .
I'm in Dallas right now, being with family, my wasband is here.
We separated almost 30 yrs ago.
Wonderful to have 'no' attachments, joy filled memories.
Period.
When I hear bad mouthing towards another, feeling such
sadness. Where does that upset sit?
Look to see where it sits.
Remembering love is all there is, all there ever has been,
all there ever will be.
~ ~ ~ ~ ~ ~ ~ ~ ~ ~ ~ ~ ~ ~ ~ ~ ~ ~ ~ ~
I'm in Mesquite TX
if you're near by & would like to meet, I would sooo love to meet you.
So, until the next now moment.
Change your words, change your world.
http://www.youtube.com/watch_popup?v=Hzgzim5m7oU&vq=medium


~~~~~~~~~~~~~~~~~~~~~~~~~~~~~~~~~~~~~~~~~~~

Holding my center point.
In this 3D body, allowing the flow, being witness to this magical life I've
been gifted, letting go of the shore, the current is gentle at times,
while at others, it feels as though the current will ripe me apart.
My emotions have been raw to the core.
My baby daughter (who's having her second baby)called upon me for assistance,
the first set of plans, I would be in
Dallas in March.
While riding the 'tide' of change, feeling the current take me, as if there were
a gentle hand reaching for me, seeing this angelic hand, I extend mine,
the sweetness of the 'angles' touch, looking into the eyes from this
angelic being, the clarity from my 'soul' rises my being
into the lite of total peace.
I will be in Dallas on the 10th February.
Return?
today, 7th Feb.
Makenzie's 2nd Birthday.
Wanting to be with them. Feeling a missing inside of me.
My beloved son-in-love calls today,
telling me Kelly (daughter) went to the hospital,
she has a hernia, the Doc. recommends surgery.
The new baby is due in May.
I find it all so amazing, the lives we choose.
No judgment, the diversity makes up our world.
In the event we were all alike, in every way, this truly would be a boring place.
My emotions are running on high. T.G.
Sure wouldn't invite running on empty.
SO
Opening my emails
I scan my inbox, seeing where Source guides me, I open that one.
I see a name I hadn't seen for a while, warm fuzzy feeling,
you know those, I know you do.
Backing up a moment,
I woke feeling (this is my physical body i'm speaking of)
a powerful memory, when I didn't get winded walking up a steep hill.
I've been walking this hill for a year and a half.
Today I walked up this same hill as if it were flat ground.
I had body work from (hum, have to ask him permission before I give you his name)
what ever I had been storing physical discomfort from my flipping a truck,
this was in 2000, my body had so adjusted to 'protecting' itself, (me)
that I had forgotten what it was to feel as I do today.
So, today, no holds bard.
It's all there. Always.
Emotions are so expressive today, wooo, I love it, I love to feel all of it.
I so love you, I so honor you.
You and me, me and you.
Look were we are today.
Enjoying each moment.
Taking care of your human/SOUL.
We are the ones we've been waiting for.
This is dedicated to Janet
Hi Madaline,

Hope you are having a wonderful new year so far.

Just wanted to let you know that I have felt very connected to you this month. I listened to your radio shows before Christmas. Since then, I have felt that the vibration of your voice itself has helped me to open up a direct connection to spirit. This sounds strange to me even as I write it, but it is how it feels. I used to ask questions and receive answers by finding them in books, or in something someone would say to me, that sort of synchronicity, but recently, since I listened to your radio shows, this has become a more direct experience for me, as if I am connected to the spirit world or to source. I especially get information early in the morning about 5a.m. And my husband Charlie and I have been having very synchronised dreams, his carrying answers for me, and mine for him. Our dreams have been filled with many different animals carrying various messages for us, which I have understood when we began to discuss them. It feels like I have been connecting to a part of me or to spirit/source that hasn't been available to me before.
I remember when you said that you don't read books anymore, I thought how does Madaline manage without books, as I usually look to them for answers. Last week I was feeling overwhelmed with information that I had been reading in spiritual books (I am clearing cupboards for moving house and was deciding what to let go of). It was as if you said to me 'Drop the book (it's Heavy) and return to the Tree (Source)'. This was further clarity for me because the ideas in books are set and 'done', whereas the help from source is alive and thriving and changing like a tree.
I have been wanting for some time to help people spiritually and this seems now to be tied to a move we intend to make from where we now live in the middle of the country, to the sea on the south coast of England. I got my diary and began to plan the year in some way but felt anxious as I did not know when and how we would move. While I went up to shower, the water leaked thro the ceiling and ruined my diary! It was telling me not to plan but to take each day as it comes and be led by my intuition. It's like if I do that then each day will unveil itself to me and to let it be fluid not set.
I haven't in the past been ready to assist others because of being out of balance myself. I have spent recent weeks listening to conditions in my body, asking them what they want to say and allowing whatever was there. (I have tightness and clamping in my jaw that has damaged my own teeth by the grinding and clenching I do while I sleep.) It told me I have a security guard at my mouth, stopping me from saying things because of fear. (left over from when I was young and it felt dangerous to say some things). However, what I learn from hearing you speak is how to be 'unguarded' you are so unguarded and free and real.
I have been watching what I say and the words I choose to use since you spoke of this. A Navaho ring with a Hawk on it appeared in my local antique shop and I was strongly attracted to buy it even tho it was huge and for a man's finger. The hawk symbol tells me to watch what I say (and what I think) like a hawk, and the Tourqoise stones apparently symbolise Father Sky (I found out on the net!), enabling me to be just as comfortable in the spiritual realm as in the physical. I have been wearing it round my neck on a piece of leather. I always also wear Ian's necklace that he made, and you sent to me, the Weave of Time. I asked spirit about it's meaning also and they said that with these inner transitions I am experiencing, there is 'a lot of weaving being done in a small amount of time!'
So, why I wanted to connect to you today, is to say thank you Madaline, you give people unguarded unconditional love, and somehow that gives others the permission to do the same, to come from the heart.
Love from Janet x
When I decided to email you it popped into my head to say this to you but I don't know why or what it means!
-- Bees Love Honey (even though they make it themselves)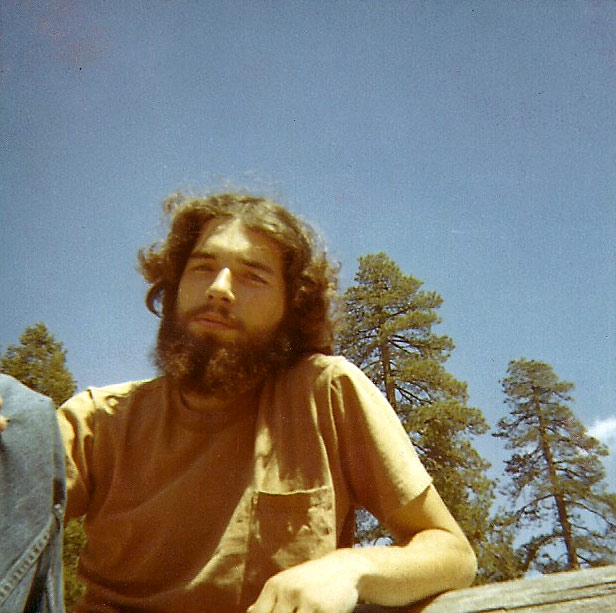 this beautiful face you're lookin' at; IAN age 21

This is my response to Janet


Oh my sweet sister Janet, now that my tears stopped I can see the screen and write to you.
there are times, fewer these days, yet they appear, mostly around the 'new moon'. . .
I question what my purpose is, why 'They' keep me here. . .

this emotion lasts an entire day, allowing the energy to filter thru without question, being.
all that Source shows me, they say, BE, allow, feel our love. . .

so thrilled to hear from you, my heart is filled. . .

until you, me, all of us remains centered, coming from our heart, allowing the first, and last
word to come from the heart, (not the mind) all is in perfect alignment with the Divine.


blessings dear sister of my heart.
Madaline Freedom



Ian Xel Lungold

the man with a thousand talents
Ian created and left an amazing legacy


Ian's artistic way of looking at the world had him 'miniaturize' with
precision and intricate balance with each subject he sculpted.


Searching for 'something' unique for his expression, he went to the library.
A book seemed to have flown off the self, opening it randomly
the image took his breath away.

The 'Crocodile Tree'
knowing this was the first piece he would sculpt.
Using his fine tools, his sense of creativity, this first piece had him hooked.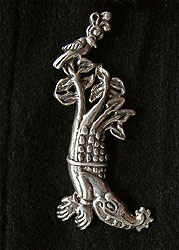 The more he researched the Maya, their heritage, the more intrigued he became.

Prior to this he had been commissioned to create miniatures for
the museum that housed miniature rail roads.
People, wagons, park benches.
Backing up more, when the 'Ninja Turtle' comic book fell into his hands.
He sculpted the Ninja Turtle, creating them into metal pieces.
Contacting the creators, they jumped on marketing them in their comic books.


Shortly there after the comic book company was bought out.
The new owners didn't want metal.
They wanted the Ninja's to be made of plastic.


Ian, once again was looking for another venue.
This brought Ian to the Maya.


What remains are 200+ molds that I feel the world would enjoy.
I am looking for someone who would 'use' them, create them as Ian had intended.
Please contact me with further questions.
They will be kept as an entire lot.