"Political correctness is a doctrine, fostered by a delusional,
illogical minority, and rabidly promoted by an unscrupulous mainstream
media, which holds forth the proposition that it is entirely possible to
pick up a piece of shit by the clean end. "
author unknown
What are we, (collective we ) doing at this time?
Looking to see who's right about the beginning of the ninth wave.
Will this change your life?
In this moment of time, can one honesty say by focusing one's
attention onto a 'future' date will alter how you 'feel', 'see', taste
your world right this moment?
All we have is this moment, all other thoughts are just that,
thoughts, the grand illusion . . .
Everyone wants a clear crystal ball to tell them what will occur.
When it will occur. When will we meet our ET neighbors.
For all intense and purposes, they're here, they've always been here.
Could you imagine your door bell rings, you open the door to
see a 'being' looking back at you who doesn't resemble what you're programed to know as a 'human'.
Would you feel comfortable enough to invite this being into your home?
They've been our rooting section since the beginning.
Thank heavens, other wise I feel we wouldn't be here right now.
They've saved Mother Earth from destruction over and over again.
I feel we could take note of their kindness, maybe learn something from them.
How to live peacefully, in harmony.
If you haven't seen the original version of 'The Day The Earth Stood Still'
I'm encouraging you to watch it.
"It is odd, though, given that there are only miracles,
how some are more accepted than others."
The Universe
Where are you putting your attention?
How is this feeding your soul?
Ultimately, how do you see yourself thru these times of 'change'?
Are you wrapped up in a 'thought' about what could happen,
what will happen, rather than what is here right now, what breath you're taking.
Are you complete with all your relations?
Do you hold onto grudges from so long ago that you can't even remember what it was you're angry about.
Get it up, get it out.
Holding onto anything that isn't LOVE is futile.
A waste of energy.
That negative energy sits in your body like a stone thrown into a lake,
ending up at the bottom.
Whats the point?
I don't know what you're thinking about all of this, what I know for me is,
"I stay centered, remain in gratitude, share love"
there's no illusion with this.
All the other 'stuff' is just that, stuff that takes up so much space in ones soul
there's hardly room for anything else.
Love is all there is.
Share it, be it, own it.
Sit on a rock!
As I write this, on the 26th Jan. it is Ian's birthday.
We would have been out celebrating, or having friends in.
this isn't the case, I celebrate Ian everyday.
What will it take for all of us to remain centered, share love, all the time.


You decide, are you part of the flock, or are you the Shepard.
Love is what gives life to the world
I love you Ian with every fiber in my being.
Written on Christmas Eve, 1513

I salute you. I am your friend, and my love for you goes deep.
There is nothing I can give you which you have not. But there is much,
very much, that, while I cannot give it, you can take. No heaven can
come to us unless our hearts find rest in it today. Take heaven!
No peace lies in the future which is not hidden in this present little instant.
Take peace! The gloom of the world is but a shadow. Behind it, yet within
our reach, is joy. There is radiance and glory in darkness, could we but see.
And to see, we have only to look. I beseech you to look!

Life is so generous a giver. But we, judging its gifts by their covering,
cast them away as ugly or heavy or hard. Remove the covering, and you
will find beneath it a living splendor, woven of love by wisdom, with power.
Welcome it, grasp it, and you touch the angel's hand that brings it to you.
Everything we call a trial, a sorrow or a duty, believe me, that angel's hand is there.
The gift is there and the wonder of an overshadowing presence. Your joys, too,
be not content with them as joys. They, too, conceal diviner gifts.

Life is so full of meaning and purpose, so full of beauty beneath its covering,
that you will find earth but cloaks your heaven. Courage then to claim it; that is all!
But courage you have, and the knowledge that we are pilgrims together,
wending through unknown country home.

And so, at this time, I greet you, not quite as the world sends greetings,

but with profound esteem and with the prayer that for you, now and

forever, the day breaks and shadows flee away.

~ Fra Giovanni ~



An invitation to unlearn ~ Scott Kiloby

More than a teaching, non-duality is an invitation to recognize a timeless space. Listening to a teacher or reading a book is insufficient. Non-duality or presence is not about learning new information or repeating memorized pointers. It is a seeing that what you are cannot be found in information and pointers. What you are is the space in which that information and those pointers appear and disappear.

Each pointer is simply an invitation to see that this timeless space is all there is, that the self is a false, thought-based, time-bound construct that comes and goes in that space. Non-duality pointers invite a looking inward to see what is beyond or prior thought. What is here whether there is thinking or no thinking? No matter how grand or insightful a thought is, it cannot tell you who you really are or what is here. Your true identity can never be expressed directly because you are not a thought.

Realization does not come about by making non-duality into a subject that you know a lot about or by repeatedly reminding yourself of what you have been told by teachers. It is an unlearning, an unknowing that happens naturally when awareness no longer contracts around information. This is not to say that information is denied or de-valued, only that there is no longer identification with it.

The Drop of Milk ~ Rupert Spira
[The seeking thought, which looks for Consciousness, merges with Consciousness. It reveals Consciousness.]...
A more accurate metaphor would be that of a drop of milk in a jar of water. The milk is essentially the same substance as the water, although it is coloured by a slight taint of objectivity. It is white, not colourless. As we watch the drop of milk, it expands into the water, losing its form by degrees, until it is utterly merged into the surrounding water.

Eckhart Tolle ~
You begin your practice by choosing little movements you make in your everyday life. Putting on one sweater...and you give it total attention just as you give attention to the perception of a flower, you give attention to the doing. An alertness is there. It is not a means to an end. And then even putting on a sweater becomes a sacred act.
Nisargadatta ~
Q: I feel like a man before a door. I know the door is open but it is guarded by the dogs of desire and fear. What am I to do?

N: Obey the teacher and brave the dogs. Behave as if they were not there. Again, obedience is the golden rule. Freedom is won by obedience. To escape from prison one must unquestionably obey instructions sent by those who work for one's release.

The Power of Observation ~ by Kip

"You do not need
to get rid of resistance.

You do not need to get
rid of negativity, or insecurity.

You do not need to get rid
of thinking or anything at all.

The simple act of observing
what is here,
of consciously accepting
and watching your experience
in this moment
is all that is needed.

Just by observing
your experience in this moment
you transcend it.

You transcend the duality
of good and bad,
right and wrong
and enter into
the essence of this moment
that has no opposite.

You enter into peace
that has no opposite,
silence that has no opposite,
love that has no opposite.

Both war and peace
are contained in this peace.
Both noise and silence
are contained in this silence.

The essence of everything
you love and hate about yourself
is made out of the same bliss.

Like those beautiful ice
sculptures.

It does not matter if the sculptor
makes a demon or an angel,
it is still made of the same water.

It is all made out of the same peace.

And so when you fall into
this essence,
everything that rests in this nondual space
gets healed, gets nurtured,
gets returned not to its opposite
but to its essence.

You realize the essence
of everything is peace.

All of this comes
from simple observation.

By observing what is here
without any involvement
without any control.

Attention is everything.
Awareness is everything.

It is the doorway to
unconditional bliss and freedom."

Blessings


~~~~~~~~~~~~~~~~~~~~~~~~~~~~~~~~~~~~~~~~~~~~~~~~~~~~~~~~~~

Long Term 'v' Short Term Memory
Sitting with Melanie last night under the starry sky,
we were telling one another stories we hadn't shared till now.
Not that we were holding anything back, it just hadn't come to the
surface to talk about.
The laughter that followed is priceless.
We're in agreement about the era we were born into,
to have had the experiences we had, outside of what the masses
had been comfortable with.
Truly not main stream.
Some time ago, Jo-e said to me, "I'm really jealous that I wasn't
born in the same era as you, I feel I've missed out."
I told her that if she had, I know we would have had so much fun.
There was a freedom, a playful consciousness, before Aids,
growing up, the only time I heard the word aids was
Band-Aids.
The criminals are being recognized, there's no more places for them to
hide. Anyone awake to this time & place in consciousness
holds within the 'sacred' key to the universe.
When you ask the Universe what it wants for you, and you see exactly
what is sitting 'right' here, you know you are;
'Centered, remain in Gratitude, sharing Love.'

Here's to the Crazy Ones
Here's to the crazy ones.
The misfits. The rebels.
The troublemakers. The round
pegs in the square holes - the
ones who see things differently.
They're not fond of rules and
they have no respect for
the status quo. You can praise
them, disagree with them,
quote them, disbelieve them,
glorify or vilify them.
About the only thing that you
can't do is ignore them.
Because they change things.
Author unknown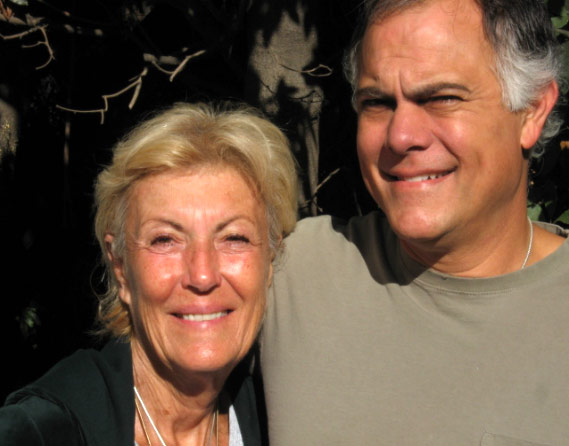 Son Ray and I share the same desire, to create our

village, to have the entire family & Extended family

live on land that gets cultivated, nurtured, loved by

all who reside there.


Mother Earth is performing a dance we've not been apprised to.

We're all remembering this as a collective. For those who have the

desire to 'put' your dancing shoes on, step out of the circle into the ring of fire,

you are welcome to join in. invited for sure.

ETHICS

plays in all aspects of life.


Someone asked me the difference between

'steeling' something

and receiving 'food stamps'


Agreement

You put in a request to receive food stamps,

your request come back possessively,

agreement.

In the other scenario, 'steeling' there's no agreement.

Steeling is NOT ethical.


Does that make sense?

She said, "Yes."

ethics plays a roll in everything we experience.

What do you put into your body?

How do you feel about how the animals are treated?


A cow who is raised in a field eating organic grasses could live 28 years.

The milk cows that hadn't ever seen the light of day, milked until it can't stand,

might live to the ripe ol age of five.

They aren't loved or taken care of, they're just machines.

Same with chickens.

And all the other animals we eat.

So what we're eating is filled with 'fear'.

When you eat these animals, you're taking on their energy.

Pay attention

Read labels

Canola oil,

what is canola???

Rape seed.


Why would anyone want to use something that doesn't resemble food. Real food.


I viewed blood, healthy blood, beautiful.

Unhealthy blood is frightening looking.

What does your blood look like?


I saw the blood of a six year old who had been eating junk food his entire life.

He will be dead soon.


Pay attention, be aware, always remember who you are.


In the event this link doesn't open, copy and past it into your browser


I Am America


http://www.youtube.com/watch?v=0heL2Czeraw&NR=1

ProArgi9

I'm very impressed with the supplemental nutritional product that I recently discovered called ProArgi9.

I have been doing my own research on the product by using myself as the ultimate test - I've been using ProArgi9 for a little over 3 months.

It is with great excitement that I'm sharing this information with you so you can see for yourself what is possible in assuring that you stay 'healthy' through these times of change.

There are many benefits that come from using ProArgi9.

What I see now by ingesting Argi9 is huge for me, my memory is clearer, I'm holding onto thoughts that before starting on this regiment would leave quickly. If I didn't write it down, it would be gone.

This isn't the case now. I'm totally sold on this product. With all the scientific importance that backs this up.

DR. Louis Ignarro, was awarded the Nobel Prize for Medicine for his research on the importance of L-arginine and Nitric Oxide in supporting cardiovascular health. Only the purest form of L-arginine is used in the formulation of this unique product. There is a ton of science behind the chemistry, as well as testimonials . This is a more technical link for you to look at. And, they even offer a 100% money back guarantee!

Synergy is a Network Marketing company that promotes Proargi9. Network marketing is truly a powerful way to introduce this amazing product to friends and loved ones. Think about it. If you were to see the product on a shelf at the 'health food store' would you pick it up without knowing what it can do? Melanie and I have been using ProArgi9-9 now for a few months and we're feeling and seeing results!

Explore the links. I would like your feedback on what you read. Please remember, this is about our health, NOT money. Should you choose to order ProArgi9, please use the link below.

http://www.argi9health.com/earthborn

With love I send 'health' for our journey.

Madaline

http://apps.yahoo.com/-YV6RB55a?vid=23816066

this is the cutiest dog, singing and playing the panio.

Enjoy

The ease of change, is directly proportional to one's willingness to reconsider what's best for themselves.


Excellent T.E.D. Talk : by a woman who faced herself - where 'we' fear to tread.
Directly relating to the health benefits of being deeply seen and deeply seeing,
about Consciousness learning to be conscious of its Self ~ as Us, One and All.

http://www.youtube.com/watch?v=X4Qm9cGRub0&feature=player_embedded (20min.)

Dr. Brené Brown is a researcher professor at the University of Houston, Graduate College of Social Work, where she has spent the past ten years studying a concept that she calls Wholeheartedness, posing the questions: How do we engage in our lives from a place of authenticity and worthiness? How do we cultivate the courage, compassion, and connection that we need to embrace our imperfections and to recognize that we are enough -- that we are worthy of love, belonging and joy? Brené is the author of I Thought It Was Just Me (but it isn't): Telling the Truth About Perfectionism, Inadequacy, and Power (2007) and the forthcoming books, The Gifts of Imperfection (2010) and Wholehearted: Spiritual Adventures in Falling Apart, Growing Up, and Finding Joy (2011).




~~~~~~~~~~~~~~~~~~~~~~~~~~~~~~~~~~~~~~~~~~~~~~~~~~~~~~~~~~~~~~~~~~~~~~~~~~~~~~~~~~~~~~~~~~~~~


12 / Sun

Ian's Mayan Birthday

how perfect,

I dedicate this final 'round' in your name dear Ian.

Ian and I would talk about how our galactic audience grew.

He said, "the more you play full out, the more chances you take,

the audience expands, they live vicariously thu us."

"Trust your intuition at all costs.

Others will want to keep you off track, always remember who you are."

this is what Ian told me to tell you.

What's safe ???

After speaking with a friend about my thoughts of moving to

Ojai California, he asked; "Is it safe there?"

what's been mulling around my head for the past few days is;

Where does safe live?

It lives in a thought,

here's my thought

"This wonderful, graceful , majestic body, filled with gratitude, joy & Love,

recognizes that what I've chosen to experience is effortless.

What ever happens to my body will, I am the care taker,

being that said, being a caretaker is a huge responsibility." mw

It would be like care-takeing the finest automobile made, with every conceivable
accoutrement you could desire, then throwing sand in the gas tank.

SAFE!


Hum, I'm aware of the changes that Mother Earth is experiencing, I'm experiencing them right along with her.

It could be that all of California gets swallowed up.

Well?

What?

So, my soul lives on.

How many times in this life time have I changed clothes?

A kazillion I'm sure, so what's the big hullabalu about

leaving this body!

Sure, I have emotions, still feel the loss of my beloved Spirit.

Taking my walk today, talking to Spirit, I felt his presence right along my side.

Talking to him, feeling hot tears rolling down my cheek, telling him how

I miss putting my arms and entire body around his, smelling him,

feeling the warmth coming from his fur.


When I came home from Los Angeles, the last left turn,

half a block and I'm home.

It felt like a base ball hit me in the chest, Spirits absence is huge.

Returning from my walk I told Melanie I was going to the humane society, needing my 'four' legged fix.


Walking through the new facility, talking to the K-9's,

I stopped in front of a Rottweiler, opening the gate, he walked into

my arms, he buried his face under my arm, I held him, feeling tears, not sad,

emotions are such wonderful 'human' expressions.


We remained that way for at least five min. then I sat on the floor,

he knew how to be, he knew how to share his love with me.

He knew & felt my love.


Being I live with Melanie, taking a K-9 home at this time doesn't

resonate, being I'm not clear as to where I will be.

I'm clear in my un-clarity.???

Where is safe?

When I feel centered. When the voices in my head are kind.

No struggle.

Allowing Source to be my guide.


Allowing my intuition to have the final word.

Safe!

Where does safety lie?

In the event you walk around thinking you're going to get attached,
well, what are you bringing into your consciousness.

When I drive, this is what I say;

"I am visible to the energy of light only."

I call in all my travel angels, we have fun with people.

Fear comes to those who bring fear thoughts into their consciousness.

Per change, if you have thoughts like; I don't want to be afraid.

What are you thinking about?

Afraid / fear

I don't want to get lost.

Most likely you can count on getting lost.

You will receive what you speak,

be aware of your words.

We're an amazing species.

I've become humored at our way of being.

I laugh about tucking sheets into the bed so tight that your feet either have to curl in or out.

Who thought of that?

Body noises.

EVERYONE makes 'body noises'

then when someone lets one loose, we laugh as though our body doesn't do that.

What's up?


"It all depends on how we look at things and not on how they are in themselves."

-- C.G. Jung

how do you look at yourself?

Are you your best friend, or worst enemy?

Choose, you can't be both.

Not with the new rule book.


HOW TO BE YOUR OWN BEST FRIEND

start today,

The New Year lies before you like a spotless track of snow

Be careful how you tread it for every mark will show.



Written on Christmas Eve, 1513

I salute you. I am your friend, and my love for you goes deep.

There is nothing I can give you which you have not. But there is much,

very much, that, while I cannot give it, you can take. No heaven can

come to us unless our hearts find rest in it today. Take heaven!

No peace lies in the future which is not hidden in this present little instant.

Take peace! The gloom of the world is but a shadow. Behind it, yet within

our reach, is joy. There is radiance and glory in darkness, could we but see.

And to see, we have only to look. I beseech you to look!

Life is so generous a giver. But we, judging its gifts by their covering,

cast them away as ugly or heavy or hard. Remove the covering, and you

will find beneath it a living splendor, woven of love by wisdom, with power.

Welcome it, grasp it, and you touch the angel's hand that brings it to you.

Everything we call a trial, a sorrow or a duty, believe me, that angel's hand is there.

The gift is there and the wonder of an overshadowing presence. Your joys, too,

be not content with them as joys. They, too, conceal diviner gifts.

Life is so full of meaning and purpose, so full of beauty beneath its covering,

that you will find earth but cloaks your heaven. Courage then to claim it; that is all!

But courage you have, and the knowledge that we are pilgrims together,

wending through unknown country home.

And so, at this time, I greet you, not quite as the world sends greetings,
but with profound esteem and with the prayer that for you, now and
forever, the day breaks and shadows flee away.

~ Fra Giovanni ~



Meditation Mount Ojai California