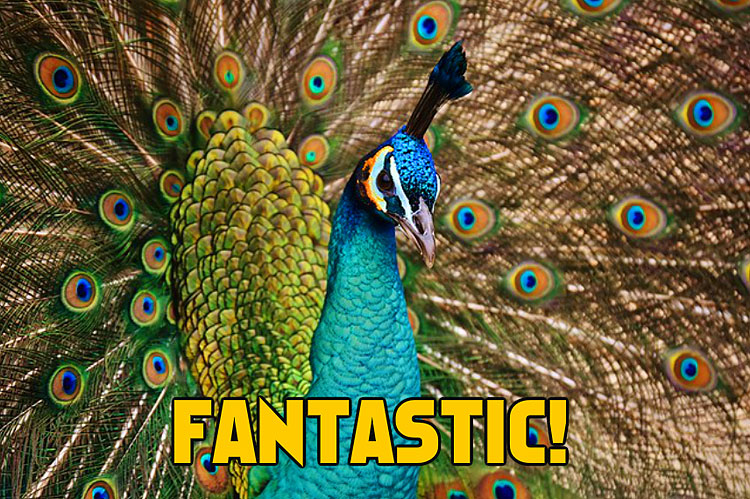 My Declaration


We never know when that last breath will be taken. . . each one
is more precious than the one before. . .

I'm doing fantastic. . . it's my declaration. I Declare 'fantastic'
therefor I am. . .

Melanie and I went to the casino the other day.
walked by one of the men that work there, he's dressed
impeccably, handsome, tall, good energy, there was some
thing he was holding onto that wasn't serving him.

When I walked near, he said, "Hi, how are you?"
"Fantastic." huge smile. .

I ask, How are you? "Well, not fantastic, I'm good."

I looked up into his eyes, and said, "fantastic is my
declaration. I declare I'm fantastic, therefor I am."
I invited him to 'try' it on. I asked, "How are you?"

he said, fantastic. . . his entire body shifted, straightened,
it seemed as though he grew 2 inches.
his shoulders straightened. . . it was amazing.

I said, "wow, did you see just what happened?"

"I feel it, and you're right, it's easy, thank you."
He altered his entire life in that moment.
it was magical to witness. . .

Walking over to the 'cage' to cash a winning ticket, the
young women working the space was irritated by the slowness
of her computer, she said with an out breath, "this
computer is so slow today, I don't like it."
tilting my head, smiling at her, "I know this is a gift, it's
allowing you more time in-between to breath, relax."

After taking a deeper breath, she said; "like meditating,
or doing yoga, its all about breathing, and giving birth."
she patted her tummy, her baby is 6 weeks away from
entering a new experience. How grand to interact with
people, changing there lives with a kind word.

If you don't have the moment to stop when you ask
'How are you?' don't ask. not only with their live
changes, yours will as well. . .

Keep smiling, what else do you want to do?

. . .
I Love You, Madaline