THE SEVENTH DAY
Tzolkin Date: 5 Imix (Crocodile)
November 3, 2010
13th of 13 Heavens (7 Days and 6 Nights of Creation) of the Galactic Cycle
Trecena: Caban – Earth / Movement (13 of 20)
Year Bearer: 11 Manik – Deer / Healing Hand
The Seventh Day begins with 5 Imix on the Tzolkin Sacred Calendar. It also begins the
Fifth Day of this round of the Tzolkin. The number 5 symbolizes the Star, number of
senses, empowerment and motivation. Most importantly, it represents abundance and
the expression of gratitude. Imix is the first of the 20 day signs comprising the Tzolkin.
Imix is symbolized by the Crocodile or Alligator – beginning, receptivity, trust, Earth
Mother, nourishment, protection, primordial ocean of possibilities. Thus, Crocodile
supplies humanity with the underlying primal feeling of our connection to nature and
Mother Earth. The glyph itself represents a Waterlily, a symbol of beauty, abundance
and growth, and the possibility of ascension out of the primordial soup of creation.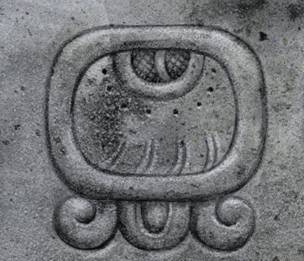 © 2006 Judith Ann Griffith

The intention of the empowering energy (5) combined with the primal energy (Imix) prepares us for this next evolutionary leap in consciousness. The need for grounding ourselves is very important as we open our hearts to welcome balance and unity.

The Seventh Day is the final heaven of the Galactic Cycle. In this cycle, which started
in 1999, we are learning to become galactic beings. Because of the internet and its spider
web of connections, we have expanded our global awareness. The internet has prepared
humanity for our next step – galactic (global) to universal beings. As we enter the
Universal and Ninth level, no filters will block our vision of divine light which will be
allowed to flood in unimpeded and allow balance to occur at all levels. We will balance
our right and left brains, ending our dependence on today's technology. We will balance
the feminine and masculine energies, ending dominance in all its forms. We will balance
spiritualism and materialism, living consciously with nature and Mother Earth. We will
ultimately become aware that we are divine Universal Souls. According to Carl Calleman,
"the Ninth Underworld may be seen as a gift from God, since it is not only about creating
balance, but also the enlightenment given to humankind as an expression of divine grace.

The Seventh Day energies are already being felt on many levels. This is the time when
the flowering of the inner soul begins to realize its full potential. The continuum seems
to begin to accelerate again. Time becomes malleable. Moments flash by with incredible
urgency. Moments slow down to expand into forever. You have flowered into your true
being and you feel the moments when you are on your true path."
NOW is the time to garner our energy and the energy of our beloved ancestors. Today,
4 Ahau, November 2, 2010 , is the Day of the Ancestors, Dia de los Muertos, a perfect
time for calling on the Ancestors and seeking their knowledge.
NOW is the time to realize that a true human lives through his heart with gratitude and
reverence for nature and all the spirits of nature that modern man has repudiated.
NOW is the time to transform:
To believe that all possibilities exist and there are no limits;
To realize that we are co-creators of our world and our destiny;
To live in gratitude and love; and
To experience our full potential as humans.
"So the message of the time, it should be emphasized, is not just to change but to
transform your consciousness into a supermental force. The route of material evolution
is over. Now we can return to the mainstream of cosmic consciousness."
Jose Arguelles
Realization that the world can change dramatically in an instant
Awareness of living in the moment
Transition from logic to intuition when navigating and solving problems
Acknowledgement of accelerated complexity of time
Transformation from ego or dominance based relationships
To feelings of UNITY, LOVE, COMPASSION, GRADITUDE,
We are all the same,
"In Lak'ech" – I am another you.
In order to continue to the next growth stage in this fantastic journey, we must not only incorporate ancient wisdom by performing sacred ceremonies and rituals, but also tune into our instinctual knowledge. As the number of choices we are called upon to make increase, let our intuition guide us along the ascending path. Consciously choose to take the high road – be positive, loving and compassionate – choose love over fear or anger.
To maximize the incoming influx of light energies and to better handle the rapid changes, it is very important to stay grounded. Incorporate a daily movement practice such as qigong, tai chi, yoga; meditation; perform ceremonies and rituals, even just lighting a candle and offering a prayer; practice kindness and compassion; maintain a good diet and a positive attitude; and go with the universal flow of sacred energies by following the Mayan Sacred Calendar – the Tzolkin.
As we enter into the Seventh Day, let us embrace the ascending spiral of light with a flame of hope and gratitude in our hearts.
In Lak'ech,
William and Viola
4 Ahau
(Note: These O's or circles were incorporated by the Maya on pyramids, stelae,
wall carvings, pottery, textiles, etc. and represented "awakened consciousness.")
www.tzolkincalendar.com
©2007 William and Viola Welsch