View this announcement
on line: Click here









September 17, 2013





Special Offering

-

Galactic Butterfly Ring

Once or twice per year we offer the Galactic Butterfly ring. Each GB ring

is custom made for you by our jeweler Frederick Shute. Be sure to

provide your exact ring size when you place your order. Depending on

the volume of orders, expect 3 - 4 weeks before your GB ring ship.

Click here

to order
Tzolkin Trecena Notes – 1 Dog (OC)
Day 170 of the 260 Day Tzolkin
Gregorian Date: September 17, 2013
Year Bearer: 1 - Wind (IK)



Trecenas are thirteen-day periods in the Tzolkin. Each Trecena starts with the Number 1, but with a different Day Glyph. As a wave of the Thirteen Heavens, the underlying energy is governed by the First Day Glyph of the Trecena and influences all thirteen successive Day Glyphs. Being aware of the predominant energy of the First Day of the Trecena, we can align our intentions with that energy and allow our goals to manifest.


This Trecena starts with 1 Oc (Dog) – Loyal, Valiant Protector, Warm-hearted, Generous, Faithful Companion through Darkness.


The Classic Mayan hieroglyph for Oc is the face of a dog, and in Mayan mythology, Dog carries a torch and guides humans on their journey through the dark Underworld. Dog symbolizes guidance, loyalty, companionship, consistency, and commitment. The Yucatec Mayan name for this sign literally means door, portal or gateway and symbolizes the journey we all make from one world to the other, not only in death but also as we transform inwardly and rebirth ourselves. Thus Dog, as our Underworld companion and guide through darkness, represents faith and loyalty surviving even after death.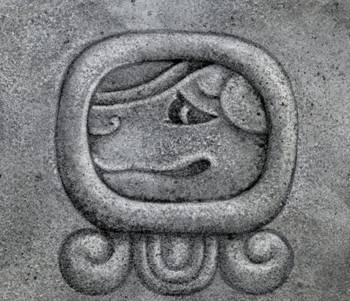 © 2006 Judith Ann Griffith

According to Carlos Barrios, The Book of Destiny, Oc is the guardian of material and spiritual law. "It is a sign of both earthly and cosmic law and authority. It is justice and the day that brings the truth to light. It symbolizes fidelity, order, and precision and is represented by the cosmic authorities whose energy is on the Earth, whether in the form of people or places." The Classic Mayans were given laws known as the Natural Order to govern their world. These laws were practical and based on the harmony that reigns in nature. So, Oc was a day to correct mistakes and disclose the truth in order to attain balance in every spiritual and material sense, and thus, attain peace. This seems to signal another signpost that humanity needs to again resonate with this Natural Order to attain a peaceful existence for all on planet Earth.


Another representation of the Trecena is that of a creative wave beginning at 1 and ending at 13, with the numbers 6, 7 and 8 representing the crest of the wave. The crest could be interpreted as a strong influential energy, although the underlying influence on the Trecena would still rest in the beginning. In this Trecena, the crest falls on 6 Men (Eagle), 7 Cib (Vulture/Owl) and 8 Caban (Earth). Eagle allows us to view a higher perspective of the transformation and rebalancing taking place between earth and humanity as we learn to live in harmony and peace. With Oc illuminating the pathway, we can rest assured that we are not alone and have nothing to fear on our journey.


As we journey through each day of this Trecena:
| | |
| --- | --- |
| Trecena Count | Gregorian Date |
| | |
| | September 17, 2013 |
| 2 Chuen (Monkey) | September 18 |
| 3 Eb (Road) | September 19 |
| 4 Ben (Reed) | September 20 |
| 5 Ix (Jaguar) | September 21 |
| 6 Men (Eagle) | September 22 |
| | September 23 |
| | September 24 |
| | September 25 |
| 10 Cauac (Storm) | September 26 |
| 11 Ahau (Sun Lord) | September 27 |
| 12 Imix (Crocodile) | September 28 |
| 13 Ik (Wind) | September 29 |
Utilize the courageous energy of Oc to illuminate faith and hope in order to dispel dark shadows on our journey. The energy of Oc has the ability to cut through veils and open doorways, and the strength to eliminate negative energy simply by the power of thought.


In Lak'ech (I am another you),

William and Viola
©2007 William and Viola Welsch
1) Matty's Journal has been updated

-
Click here



2) New World Birth Video for 1 - Dog (Oc) by Scott Davis

- Click here



3) Sacred Astronomy and the Modern Maya by Kenneth Johnson - Click here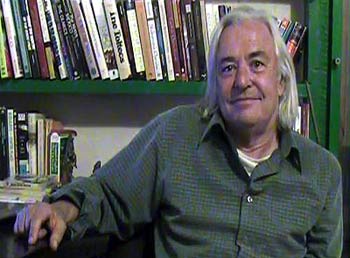 Mayan Calendar Astrological Readings


Half Price Special


In honor of certain upcoming days that were sacred to his teachers, Ken will be offering all Mayan Calendar Astrology services at

half price

for a limited time.
Click here
4)
Mayan Cross Community Call for 1 - Dog (Oc) with Barbara Sadtler
The intention of this program is to create a platform for dialogue about our perceptions of the energies of the Mayan sacred calendar and the Mayan Cross. Using a variety of formats including guest speakers, panel discussions, testimonials, etc. we will explore how best to work with the Mayan sacred calendar in a modern context.

For Call details:

http://www.mayancross.com/telewebcasts


Listen to Previous Telewebcast from September 4th for 1 - Earth (Caban)

Click here
5)
Day Keeper Initiation / Workshop - January 3, 2014
- call (910)-389-8876



"Tata Jose Coutino was initiated in the Pokomam tradition "path of water" by Don Julian, and was initiated into the Kiche tradition "path of fire" by Don Alejandro, and has been an Aj'q'ij for nearly 20 years."
Dear Friends,

We invite you to join us in this very special gathering to be initiated as an Aj'qij (Mayan Priest/Daykeeper), allowing the Mayan culture to awaken your ancestral memories through the nawales (spirits of power) as a "water path" walker in the Quichè Pokomam tradition.

Classes , workshops and rituals will broadcast all day for the initiated to understand and practice all received. The initiation lasts 21 days and then the fire and water knowledge of the Maya Grandparents is received. When you receive your sacred bundle you see the opportunity to be a visionary . You understand and handle the threads of time using the Mayan calendar of 260 days , Chol QIJ . You will learn healing techniques using elements such as water, crystals, eggs, and herbs to harmonize inner and outer life.

You get recipes for rituals to Pachamama and the sacred seeds known as tzité used in Divination, as well as in emotional exorcisms . Receive the gift of burning colorful candles to clean and purify spiritual works.

Each initiate will have the ability to make and interpret maps and birth rituals. Protection with different colored candles . Answer querents questions using the sacred tzite or Holy Rod.
(Continued at link below).
Click here
for more details or Call (910)-389-8876
6)
Mayan Calendar Portal's "Living in Sacred Time" teleseminar on "Sacred Money & Finance"
this Sunday, September 22, at 8am PST/11am EST.
Discover the surprising benefits of integrating sacred time into your financial systems, habits, and practices, and learn how to shift your financial mindset from lack and scarcity to sustainable abundance and personal freedom.
For more information and to register: http://www.maya-portal.net/marketplace/seminars/sacred-time-money
Mayan Majix Store
Your support is greatly appreciated!
Click here
Mayan, Aztec, and Incan Superfoods



New foods added!

Thanks for your support - Click here
Mayan Artisan Creations from Guatemala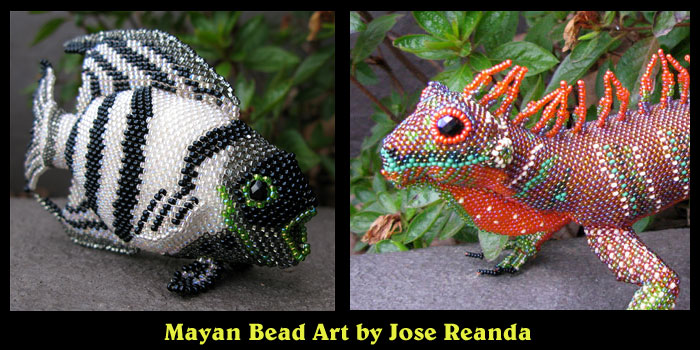 Mayan Scarves

Mayan Jewelry
Click here
If this announcement has been forwarded to you and you would like to sign up for our announcements the e-list sign up
box is located on our INFO CENTER page. Or you can e-mail me at admin@mayanmajix.com and I can sign you up.

Thanks so much for your support and WELCOME TO THE EVOLUTION!


MIKE
1 - Cauac
webmaster
Mayan Majix
http://www.mayanmajix.com
admin@mayanmajix.com
Twitter: @ Mayan_Majix
Facebook






Read past issues of our newsletter:



12/22/09 , 12/09/09, 11/13/09, 11/05/09, 10/14/09, 09/09/09, 08/20/09, 07/15/09,
06/15/09,06/10/09,05/15/09, 04/14/09, 03/11/09, 02/04/09, 01/15/09, 01/05/09, 02/12/10 ,
03/19/10, 03/24/10 , 04/29/10 , 05/20/10 , 05/26/10, 05/27/10 , 6/09/10 , 6/18/10 , 6/22/10 , 7/05/10
7/14/10 , 7/31/10 , 8/13/10 , 8/26/10 , 9/08/10 , 9/21/10 , 10/4/10 , 10/17/10 , 10/30/10
11/3/10 , 11/12/10 , 11/25/10 , 12/08/10 , 12/21/10 , 1/3/11 , 1/16/11 , 1/29/11 , 2/11/11 , 2/24/11
03/09/11 , 03/22/11 , 04/04/11, 04/14/11 , 04/17/11 , 04/30/11 , 05/13/11 , 05/20/11 , 05/26/11
06/18/18 , 06/25/11 , 07/4/11 , 07/17/11 , 7/30/11 , 8/12/11 , 8/25/11 , 09/07/11 , 09/20/11 ,
10/03/11 , 10/16/11 , 10/28/11, 10/29/11 , 11/11/11 , 11/24/11, 12/7/11, 12/20/11 , 01/02/12
01/15/12 , 01/28/12 , 02/10/12 , 02/23/12 , 03/07/12 , 03/20/12 , 04/02/12 , 04/15/12 , 4/28/11
5/11/12 , 5/24/12 , 6/06/12 , 06/19/12 , 7/2/12 , 7/15/12 , 7/28/12, 8/10/12 , 8/23/12 , 9/5/12
09/18/12 , 10/1/12 , 10/14/12 , 10/27/12 , 11/09/12 , 11/16/12 , 11/22/12 , 12/05/12 , 12/18/12,
12/21/12 , 12/31/12 , 1/13/13 , 1/28/13 , 2/8/13 , 2/21/13, 3/6/13 , 3/19/13 , 4/1/13, 4/14/13 , 4/27/13
5/10/13 , 5/23/13, 6/5/13 , 6/18/13 , 7/1/13 , 7/14/13 , 7/27/13 , 8/09/13 , 8/22/13 , 9/4/13




Home \ Learning Lab \ Mayan Sites \ Daily Tzolkin
\ Articles \ Store \ Ian Lungold \ Links \ Contact