View this announcement
on line: Click here









August 4, 2017







Mayan Astrology Reports



Discover the Deeper Side of Your Personality!

$2 OFF - coupon code: 1320

Click Here

Tzolkin Trecena Notes –1 Deer (Manik)
Day 27 of the 260 Day Tzolkin
Gregorian Date: August 4, 2017
Year Bearer: 5 Wind (Ik)

Trecenas are thirteen-day periods in the Tzolkin. Each Trecena starts with the Number 1, but with
a different Day Glyph. As a wave of the Thirteen Heavens, the underlying energy is governed by
the First Day Glyph of the Trecena and influences all thirteen successive Day Glyphs. Being aware
of the predominant energy of the First Day of the Trecena, we can align our intentions with that
energy and allow our goals to manifest.

This Trecena starts with 1 Manik (Deer/Healing Hand) - instinctual, intuitive, ritual dance, stabilizes
the four directions, purifies spirit to rise above limitations.

Deer energy represents the aspect of spiritual leadership, a day that opens a portal for all to express the holiness and sanctity of life. Many shamanic rituals were performed on Deer Days giving thanks to the Ancestors. Shamans themselves were initiated on the most sacred day of all, 8 Deer. The Deer Dance Festival was an ancient ritual dance performed annually. It is still performed today by many native cultures and symbolizes equality and balance between man and nature, hunter and hunted, the sacred rhythm of the cosmic dance.

Deer energy is the silence of all that has gone before and all that will happen in the future reflected
in the eyes of the deer. The glyph itself shows a healing hand. One interpretation is that the hand
is holding the spark of life, the thread that connects our past and future with our present moment.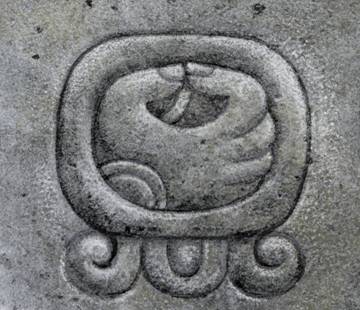 © 2006 Judith Ann Griffith
The energy of the Deer uplifts our spirit to rise above our worldly limitations. This can be an
empowering time to speak freely about strongly held beliefs for the good of the community, family
and/or self. This is especially important at this time because of the shift which Earth is presently
experiencing. No longer can things remain the same with the same paradigms controlling events.
Now is the time for change and now is the time for that change to be oriented toward the good
of humanity (not corporations). Let's look to our ancestors for the knowledge and wisdom needed
in the present moment to visualize and dream a new future.

Another representation of the Trecena is that of a creative wave beginning at 1 and ending at 13,
with the numbers 6, 7 and 8 representing the crest of the wave. The crest could be interpreted as
a strong influential energy, although the underlying influence on the Trecena would still rest in the
beginning. Deer energy underlies (or influences) the days of 6 Eb, the ladder or pyramid of the Road
of Life; 7 Ben, the pillar or World Tree, source of all inner power; and 8 Ix, the Jaguar, Lord of
Darkness, who rules the Underworld or our shadow selves, and also the Lord of four-legged animals.
The sacred protection and groundedness of Deer energy provides an opportunity to travel our
spiritual path of inner exploration without fear. We are then free to express our heart-felt beliefs
for the good of humanity.

As we journey through each day of this Trecena:

| | |
| --- | --- |
| Trecena Count | Gregorian Date |
| | |
| | August 4, 2017 |
| | |
| | |
| | |
| | |
| | |
| | |
| | |
| | |
| | |
| | |
| | |
| | |
Utilize the sacred energy of Deer to connect with your spirituality. This is a great time to perform
ceremony, ritual and dance giving thanks to the Ancestors for the gift of life and for the opportunity
to live a new future on earth through expressions of love and peace.





In Lak'ech (I am another you),

William and Viola

©2007 William and Viola Welsch
THANKS TO OUR NEWSLETTER SPONSOR




"Portals of Peru with Freddy Silva"

This is not your typical Andean trip. Unlike others, it reveals an aspect of pre-Inca culture few people get to see and hear. Such as the ritual towers of Sillustani; the underground resurrection chamber of Q'uenqo; the Egyptian roots of Sacsayhuaman; the Otherworld portal of Amaru Muru; and the ceremonial Moon temple Huayna Pichu. Highlights include meditations, mountain walks, dowsing, time for personal introspection, and lively discussions on the true origin of these awe-inspiring power places, all in a carefully-balanced itinerary.
Discover the Power Places of an Ancient Civilization


November 5 - 14, 2017
Learn More
1) Manik Trecena Article by Kenneth Johnson - Click here
Among other things, Kej is the nawal or guardian spirit of Nature – wild, beautiful Nature and all our four-footed brethren who live there. Upon this day, it is favorable to spend some time in Nature. The trees, the streams, the wild things – they all contribute to endowing us with the balance and the sense of harmony, unity and oneness which the awesome power of this day demands. If you can manage it, take a hike. Even if your job confines you to an office cubicle, you can still take your lunch hour at a local park. Sit under a tree or on a bench next to a melodious stream. You will be glad you did...
READ MORE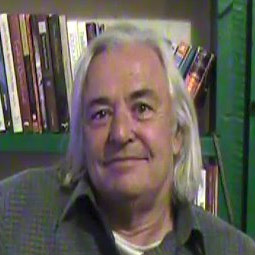 Personal Mayan Calendar Astrological
Readings by Kenneth Johnson

Special Price for Mayan Majix

Readers

-

Click here
2) The Trecena of Deer / Manik by Jaguar Spirit - Click here
THE TRECENA OF DEER / MANIK
Greetings Kin,

The Next 13-Days…

Deer/MANIK is the Hand that reaches up to grasp a current that completes a circuit of Divine Power. Deer completes our Connection to the Divinity of the Creator and guides us to a Higher Consciousness of our Life Purpose and Soul Mission.

Our Journey will be an experience of "Light" related to Day Signs of Red and Blue. The cycles of "Light" tend to be "easier" energy as our "work" will be to receive and discern Divine Inspiration. Days also alternate between "Light" (inspiration) and "Dark" (application), though as leader of the trecena, Deer's "Light" will be the prevailing energy.

Deer can transform us through a correspondence of Mind and Spirit. MANIK is the Day Sign of the Mayan Priest, demonstrating the Hand of God in the material world. An Ascension on 13 Storm/CAUAC, will raise our Consciousness to what it means to be Connected to a Source of Divine Power.

PORTAL DAYS: Element of Ether

Portal days thin the veil to Spiritual Dimensions and elevate our Awareness to our own Spiritual Gifts of Intuition and Knowing. 13 Storm/CAUAC is the one Portal Day in the Deer/MANIK trecena. The Lightning of CAUAC connects Heaven and Earth, Body and Soul.

A Portal will magnify a connection to "Lightning Energy" at our Ascension to a Higher Purpose.

PEAK DAYS: Peak Experience, Peak Performance
6 Road/EB – directs us toward our Divine Destiny.
7 Reed/BEN – balances us in Humility, kneeling at an Altar of the Divine.
8 Jaguar/IX – initiates a Transformation of Spirit that opens our Spiritual Gifts.
9 Eagle/MEN – inspires a Transformation to serve as a Divine Intermediary and presents a Vision of our future.
Visit the Jaguar Spirit Blog for today's Journal for 1 Deer/MANIK, and for a 13-Day Trecena Guide with daily aspects for the Deer/MANIK trecena.

in lak'ech, i am another you

Debra, Jaguar Woman, 9 Eagle/MEN
CLICK HERE TO READ FULL BLOG ARTICLE AND TO FOLLOW TZOLKIN DAILY
3) Thanks to www.4-ahau.com for the August Tzolkin calendar - Click here



---
Mayan Majix Store
Your support is greatly appreciated!
Click here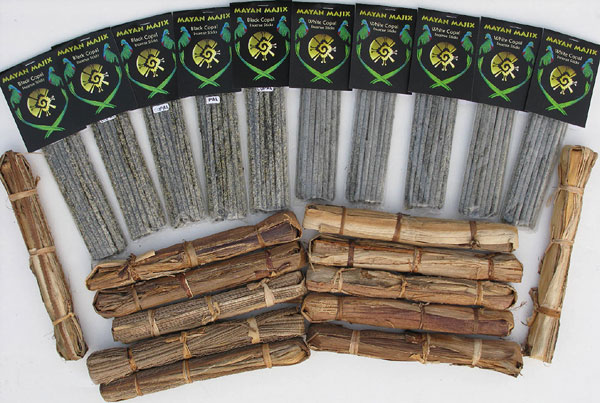 Mayan Copal Incense
Click here
If this announcement has been forwarded to you, go to the newsletter sign up page to join our newsletter e-list. Or you can e-mail me at admin@mayanmajix.com and I can sign you up.

Thanks so much for your support and WELCOME TO THE EVOLUTION!
MIKE
1 - Cauac
webmaster
Mayan Majix
http://www.mayanmajix.com
admin@mayanmajix.com
Twitter: @ Mayan_Majix
Facebook