View this announcement
on line: Click here









August 30, 2017







The Sunflower Pendant





Created by our jeweler Frederick Shute

This Sterling Silver pendant is available in 3 Sizes
with your choice of Gemstone: Amethyst, Garnet,
Blue Topaz, Golden Citrine, or Peridot



20% OFF - Very Limited Time Offer

(good thru Monday Sept. 4th)

Must use coupon code: sun20

Click Here

Tzolkin Trecena Notes –1 Ben (Reed)
Day 53 of the 260 Day Tzolkin
Gregorian Date: August 30, 2017
Year Bearer: 5 Wind (IK)
Trecenas are thirteen-day periods in the Tzolkin. Each Trecena starts with the Number 1, but with a different Day Glyph. As a wave of the Thirteen Heavens, the underlying energy is governed by the First Day Glyph of the Trecena and influences all thirteen successive Day Glyphs. Being aware of the predominant energy of the First Day of the Trecena, we can align our intentions with that energy and allow our goals to manifest.

This Trecena starts with 1 Ben (Reed/Corn) ambitious, strong, confident, inner power, authority, crusader, champion, journeying in new directions, energy connector between heaven and earth, sharing connections with others.

"The vertical lines or stalks at the top of this glyph that come only partway down signify spiritual growth. The horizontal line, symbolizing multiplication and the horizon, is an altar table, and the sacred trees, such as the ceiba and coral tree, with their roots, trunk, and canopy, also represent a table or altar." Carlos Barrios, The Book of Destiny.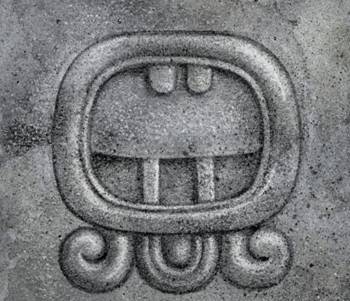 © 2006 Judith Ann Griffith
In Mayan prophecy, the god-king Feathered Serpent or Quetzalcoatl would return to humanity in the year 1 Reed. According to the legend, as a spiritual leader Quetzalcoatl advocated the replacement of human sacrifice with flowers, songs and meditation. It was told that he erected a pillar in the city of Tula "Place of Reeds" symbolizing the World Tree as an energy conduit between heaven and earth.

Reed energy, like a pillar receiving sunlight energy, serves as the connection between heaven and earth. Thus Reed energy becomes a conduit of light energy, photosynthesis on a spiritual level, our continual link through many levels from the primordial cellular level to the higher vibration level of multidimensional existence. This photosynthesis of energy ("kundulini" running up and down our spine) brings out the best in us, especially our passion for a concept we believe in. We may feel inclined to begin a crusade for change, and many may gravitate to those born on the Day of Reed because of their clear visions of changing the world for the better.

Another representation of the Trecena is that of a creative wave beginning at 1 and ending at 13, with the numbers 6, 7 and 8 representing the crest of the wave. The crest could be interpreted as a strong influential energy, although the underlying influence on the Trecena would still rest in the beginning. This conduit of light energy crests on 6 Etznab (Flint), mirror or reflection, exposing our inner selves; 7 Cauac (Storm), gathering energy to clear and cleanse our spirit; and 8 Ahau (Sun), embodiment of light energy encouraging our inner spirit to flower. This influx of light energy is just what we need to create changes in the NOW.


As we journey through each day of this Trecena:


| | |
| --- | --- |
| Trecena Count | Gregorian Date |
| | |
| | August 30, 2017 |
| | |
| | |
| | |
| | |
| | |
| | |
| | |
| | |
| | |
| | |
| | |
| | |
Utilize the energy of Reed to recognize and honor our inner strength of power and authority. Now is the time to access this higher vibration - create positive changes in our individual lives which will also create positive changes in our world.



In Lak'ech (I am another you),
William and Viola
www.tzolkincalendar.com
©2007 William and Viola Welsch
THANKS TO OUR NEWSLETTER SPONSOR




"Portals of Peru with Freddy Silva"

This is not your typical Andean trip. Unlike others, it reveals an aspect of pre-Inca culture few people get to see and hear. Such as the ritual towers of Sillustani; the underground resurrection chamber of Q'uenqo; the Egyptian roots of Sacsayhuaman; the Otherworld portal of Amaru Muru; and the ceremonial Moon temple Huayna Pichu. Highlights include meditations, mountain walks, dowsing, time for personal introspection, and lively discussions on the true origin of these awe-inspiring power places, all in a carefully-balanced itinerary.
Discover the Power Places of an Ancient Civilization


November 5 - 14, 2017
Learn More
1) Aj Trecena Article by Kenneth Johnson - Click here
While Aj is often known as a day sign of 'hearth and home," it is also a day of authority. It may always be a good idea to "question authority," but sometimes we have to question our own authority as well. This is a good time to take inventory of how you are interacting with the world around you, and to shape your own life so that it is in harmony with the lives of all those around you...
READ MORE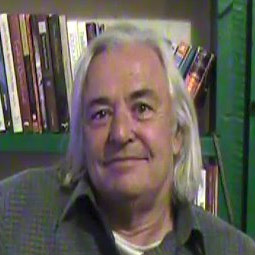 Personal Mayan Calendar Astrological
Readings by Kenneth Johnson

Special Price for Mayan Majix

Readers

-

Click here
2) The Trecena of Reed / Ben by Jaguar Spirit - Click here
THE TRECENA OF REED / BEN
Greetings Kin,

The Next 13-Days

Reed/BEN is the altar where we kneel in humility to draw down the Light of the Creator. Reed is the hollow bone through which our Spirits connect to the Divine.

As we begin again, following our Life Purpose to be Agents of Divine Love, we are called to build our altar. Reed/BEN is the Day Sign that calls our Hearts Home to our families and children. Our altar will be built within to serve those who exist in our greatest sphere of influence. Our own example will serve as a demonstration of the Creator's Love, and to draw down to Earth the Light of the Creator for others.

3rd & 4th Uinals: The Reed/BEN trecena will complete the cycle of our germination. On 6 Sun/AHAU our way of Movement as Agents of God will take on a flow and rhythm that becomes second nature. In the 4th Uinal we will establish our Stability on a new Foundation of Love.

PORTAL DAYS: Element of Ether

The Reed/BEN trecena includes 2 Portal Days that thin the veil to other dimensions and empower our psychic gifts of intuition and telepathy. A Portal on 6 Flint/ETZNAB will magnify an important Truth that has been hidden or covered up. On 12 Seed/KAN a Portal will magnify our Understanding of Family through a new Wisdom of our Self.

PEAK DAYS: Peak Experience, Peak Performance

6 Flint/ETZNAB – offers a way of seeing the Truth that is hidden or covered up.
7 Storm/CAUAC – will offer balance and renewal and regeneration of Spirit.
8 Sun/AHAU – will offer an Enlightenment of Divine Justice.
9 Crocodile/IMIX – a compassionate Love will transform us through the Power of our Imagination.
Our Ascension on 13 Serpent/CHICCHAN (Kin 65) will complete the first Season of the Tzolk'in with a New Awakening of the Spiritual Gifts that will bestir our blood to speak.

Visit the Jaguar Spirit Blog for today's Journal for 1 Reed/BEN, and for a 13-Day Trecena Guide with daily aspects for the Reed/BEN trecena.

in lak'ech, i am another you

Debra, Jaguar Woman, 9 Eagle/MEN
CLICK HERE TO READ FULL BLOG ARTICLE AND TO FOLLOW TZOLKIN DAILY


3) 1-Ben Trecena Daily Digest by Eagle Solomon, begins 30 Aug 2017 - Click here





This trecena's theme is the mysterious sun-sign known as Ben in Yucatec and Aj in K'iche.

Well, "mysterious" should be taken with a caveat. I mostly refer to "mysterious to us left-hemisphere dwellers". I'm sure the complete sense of "Ben" is crystal clear in Momostenango. Well, maybe not immediately upon touchdown, but after a week or two there.
Ben (or "Reed") is not as readily accessible to everyone as, say the serpent or eagle or any other animal sun-sign. I can relate to the essence of Ix by thinking of any kind of cat. But how can I relate with a reed or corn-stalk? Flora is alien to (western) human experience when compared to fauna. So I had to get some anchors.
I found three keywords which helped me in putting together a possible meaning. They are: Leadership, Family, and Destiny... READ MORE


---
Mayan Majix Store
Your support is greatly appreciated!
Click here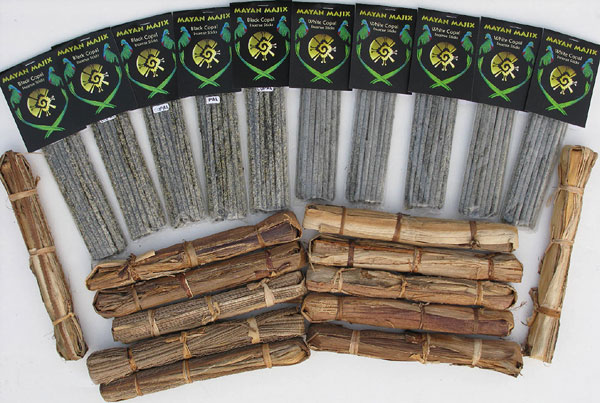 Mayan Copal Incense
Click here
If this announcement has been forwarded to you, go to the newsletter sign up page to join our newsletter e-list. Or you can e-mail me at admin@mayanmajix.com and I can sign you up.

Thanks so much for your support and WELCOME TO THE EVOLUTION!
MIKE
1 - Cauac
webmaster
Mayan Majix
http://www.mayanmajix.com
admin@mayanmajix.com
Twitter: @ Mayan_Majix
Facebook