View this announcement on line: click here









July 1, 2013








Mayan, Aztec, and Incan Superfoods


Recently added new products.
Thanks for your support - Click here




Tzolkin Trecena Notes – 1 Road (EB)
Day 92 of the 260 Day Tzolkin
Gregorian Date: July 1, 2013
Year Bearer: 1 Wind (IK)


Trecenas are thirteen-day periods in the Tzolkin. Each Trecena starts with the Number 1,
but with a different Day Glyph. As a wave of the Thirteen Heavens, the underlying energy
is governed by the First Day Glyph of the Trecena and influences all thirteen successive
Day Glyphs. Being aware of the predominant energy of the First Day of the Trecena, we
can align our intentions with that energy and allow our goals to manifest.



This Trecena starts with 1 Eb (Road/Grass) Abundance, Growth, Harvest, Vital Energy,
Conductor of Destiny, Spiral Ladder of Life.




Road energy symbolizes the vital dew of heaven Blood lightning that connects our physical being to our spiritual being. When you are climbing the pyramid of true destiny, You'll feel this energy of connection in your heart.
To the Ancient Maya, Eb energy symbolized the ladder that God made to descend from heaven
to earth. The Maya called the energy connecting every living being to heaven "Itz" or "dew from heaven." Climbing this ladder (symbolized by a pyramid) through the Thirteen Underworlds to Heaven was the spiritual path that all must travel. Thus Eb energy became known as the "Road
of Life."
© 2006 Judith Ann Griffith

Road Energy also represents the vital spirit of life known to Ancient cultures by many different names: prana, chi, qi, life essence, mallinali, dew of heaven, blood lightning. This energy is present in all creation and is the vital force that drives consciousness. According to Kenneth Johnson in Jaguar Wisdom, "this day-sign is a symbol of the vital energy and power that propels us along the Road of Life, as well as of the Road itself."



"This is the best day to begin any type of business or negotiation or to sign a contract. It is an auspicious day to begin a trip, whether long or short. It is a very good day for communication, especially from abroad, and for receiving news about loved ones who live elsewhere." Carlos Barrios, The Book of Destiny.



Another representation of the Trecena is that of a creative wave beginning at 1 and ending at 13, with the numbers 6, 7 and 8 representing the crest of the wave. The crest could be interpreted as a strong influential energy, although the underlying influence on the Trecena would still rest in the beginning. This Trecena crests on 6 Caban (Earth), synchronizing our heart with Earth's natural rhythms; 7 Etznab (Flint), the reflection – the choices we make; 8 Cauac (Storm), activation – purification – gathering energies within. As we move through these accelerated times, logic cannot keep up with the multitude and speed of changes. It is important not only to stay grounded but also to listen to your heart and let your intuition guide you on your journey. Your true destiny is designed to be revealed when you follow your heart as it beats in harmony with universal energies.


As we journey through each day of this Trecena:
| | |
| --- | --- |
| Trecena Count | Gregorian Date |
| | |
| | July 1 , 2013 |
| | July 2 |
| | July 3 |
| | July 4 |
| | July 5 |
| | July 6 |
| | July 7 |
| | July 8 |
| | July 9 |
| | July 10 |
| | July 11 |
| | July 12 |
| | July 13 |
Utilize the energy of Eb to open your heart and allow intuition to guide you as you climb the Ladder of Life.
1) Matty's Journal has been updated

-
Click here



2) New World Birth Video for 1 - Road (Eb) by Scott Davis

- Click here



3) New Book - JAGUAR MEDICINE: An Introduction to Mayan Healing Traditions
By Kenneth Johnson and Anita Garr.



Jaguar Medicine is the fruit of years' worth of research in Guatemala and southern Mexico. Kenneth Johnson, author of the well-known book Jaguar Wisdom, and Anita Garr, a long-time resident of the traditionalist Mayan community of Momostenango, Guatemala, have sought out, interviewed
and studied with indigenous Mayan healers of every variety.
Click here to read more about the book and to order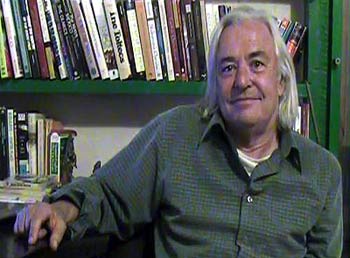 Mayan Calendar Astrological Readings


Half Price Special


In honor of certain upcoming days that were sacred to his teachers, Ken will be offering all Mayan Calendar Astrology services at

half price

for a limited time.
Click here
4)
Mayan Cross Community Call for 1 - Road (Eb) with Barbara Sadtler
The intention of this program is to create a platform for dialogue about our perceptions of the energies of the Mayan sacred calendar and the Mayan Cross. Using a variety of formats including guest speakers, panel discussions, testimonials, etc. we will explore how best to work with the Mayan sacred calendar in a modern context.

For Call details:

http://www.mayancross.com/telewebcasts


Listen to Previous Telewebcast for 1 - Storm (Cauac)

Click here
5)
Thanks to www.4-ahau.com for the July Tzolkin Calendar:



6)
Hopi / Tibetan Prophesies - "Compassion Mandala at Hopi" - Click here





Dear Friends,

My name is Kymberlee Ruff, MFT. I have been asked to be the "Messenger of the Hopi/Tibetan Prophecy". The Hopi/Tibetan Prophecy is not the Hopi Prophecy nor the Tibetan Prophecy, but rather a separate Prophecy that was created from where the two Prophecies intersect.

I have some really GREAT NEWS: The Venerable Lama Losang Samten has offered to create a sacred Tibetan Sand Mandala at Hopi! Lama Losang is considered a Master Mandala maker. His Holiness the Dalai Lama calls him "Mandala Man".

Lama Losang has said that he would like to create a mandala for the Hopi because it is part of the fulfillment of the prophecy that the second Buddha Padmasambhava stated back in the 8th century:
"When the Iron Eagle Flies in the sky
and Stone Bridges cover Rivers.
Horses with Wheels will run on roads.
East Will Meet West.
Red People will meet Red People.
At that time my teachings
will benefit the world."
Click here to read the full article







7)

Part 4 of 5 = Ahau/Keme - Painting Mayan Art to Cosmic Rhythm by Sea -
Click here
Click here to watch Part 4 of 5

The Creation of Sacred Art by Sean Caulfied


Revealed through the processes of creating, making and painting. Showing the Cape Town area, Sean's Rock Art Gallery in the Waterfront and more Mayan Art in the studio. Mayan Glyphs can be made to order by Sean, pls email on seanacaul@gmail.com,

www.rockartgallery.com


Mayan Majix Store
Your support is greatly appreciated!
Click here
Mayan Artisan Creations from Guatemala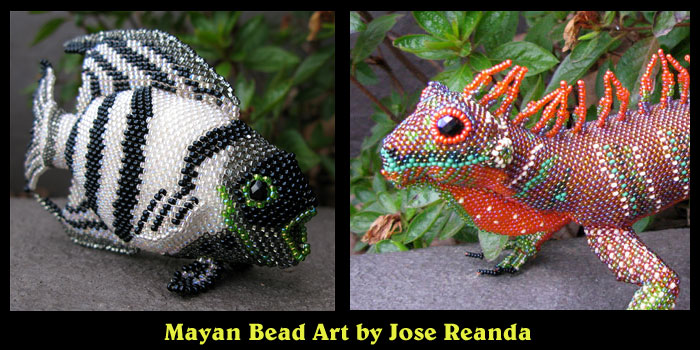 Mayan Scarves

Mayan Jewelry
Click here
If this announcement has been forwarded to you and you would like to sign up for our announcements the e-list sign up
box is located on our INFO CENTER page. Or you can e-mail me at admin@mayanmajix.com and I can sign you up.

Thanks so much for your support and WELCOME TO THE EVOLUTION!


MIKE
1 - Cauac
webmaster
Mayan Majix
http://www.mayanmajix.com
admin@mayanmajix.com
Twitter: @ Mayan_Majix
Facebook






Read past issues of our newsletter:



12/22/09 , 12/09/09, 11/13/09, 11/05/09, 10/14/09, 09/09/09, 08/20/09, 07/15/09,
06/15/09,06/10/09,05/15/09, 04/14/09, 03/11/09, 02/04/09, 01/15/09, 01/05/09, 02/12/10 ,
03/19/10, 03/24/10 , 04/29/10 , 05/20/10 , 05/26/10, 05/27/10 , 6/09/10 , 6/18/10 , 6/22/10 , 7/05/10
7/14/10 , 7/31/10 , 8/13/10 , 8/26/10 , 9/08/10 , 9/21/10 , 10/4/10 , 10/17/10 , 10/30/10
11/3/10 , 11/12/10 , 11/25/10 , 12/08/10 , 12/21/10 , 1/3/11 , 1/16/11 , 1/29/11 , 2/11/11 , 2/24/11
03/09/11 , 03/22/11 , 04/04/11, 04/14/11 , 04/17/11 , 04/30/11 , 05/13/11 , 05/20/11 , 05/26/11
06/18/18 , 06/25/11 , 07/4/11 , 07/17/11 , 7/30/11 , 8/12/11 , 8/25/11 , 09/07/11 , 09/20/11 ,
10/03/11 , 10/16/11 , 10/28/11, 10/29/11 , 11/11/11 , 11/24/11, 12/7/11, 12/20/11 , 01/02/12
01/15/12 , 01/28/12 , 02/10/12 , 02/23/12 , 03/07/12 , 03/20/12 , 04/02/12 , 04/15/12 , 4/28/11
5/11/12 , 5/24/12 , 6/06/12 , 06/19/12 , 7/2/12 , 7/15/12 , 7/28/12, 8/10/12 , 8/23/12 , 9/5/12
09/18/12 , 10/1/12 , 10/14/12 , 10/27/12 , 11/09/12 , 11/16/12 , 11/22/12 , 12/05/12 , 12/18/12,
12/21/12 , 12/31/12 , 1/13/13 , 1/28/13 , 2/8/13 , 2/21/13, 3/6/13 , 3/19/13 , 4/1/13, 4/14/13 , 4/27/13
5/10/13 , 5/23/13, 6/5/13 , 6/18/13




Home \ Learning Lab \ Info Center \ Mayan Sites \ Daily Tzolkin
\ Articles \ Store \ Ian Lungold \ Links \ Contact