View this announcement
on line: Click here









May 31, 2017






We now have Cedar, Sweetgrass, White Sage, Black Sage, Blue Sage, Desert Sage, Juniper, Rosemary and Mountain Journey.

Free Shipping is Available




Tzolkin Trecena Notes – 1 Wind (IK)
Day 222 of the 260 Day Tzolkin (38 kin remaining)
Gregorian Date: May 31, 2017
Year Bearer: 5 Wind (Ik)


Trecenas are thirteen-day periods in the Tzolkin. Each Trecena starts with the Number 1, but with a different Day Glyph. As a wave of the Thirteen Heavens, the underlying energy is governed by the First Day Glyph of the Trecena and influences all thirteen successive Day Glyphs. Being aware of the predominant energy of the First Day of the Trecena, we can align our intentions with that energy and allow our goals to manifest.

This Trecena starts with 1 Ik (Wind/Air) Spiritual Breath, Prana, Chi, Inspiration, Artistic Spark, Vital Spirit Animating All Life, Purifier of Body, Mind and Spirit.

On Mayan sculptures, the God of Rain or Storms is shown holding a T-Cross, the symbol for Ik, God of Wind. The wind brings the storm clouds and the rain and is symbolic of the breath of life itself. The T-Cross shape is seen in ancient architecture throughout Mesoamerica and the American Southwest. Some ancient codices of the Maya depict the Tree of Life as a T shape. According to Kenneth Johnson in Jaguar Wisdom, "trees and the air are intimately linked. Without the symbiosis of trees and wind, there would be no life on earth, nothing to breathe. What better symbol for the breath of life then, than the T-cross with its dual meaning of 'tree' and 'breath'?"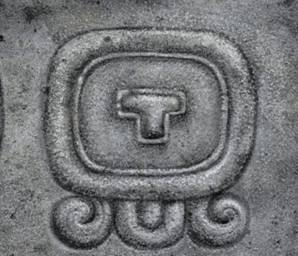 © 2006 Judith Ann Griffith
Carlos Barrios in Book of Destiny says Ik "symbolizes the cleanliness and purity of glass. It is also the windows in Mayan temples. These served a dual purpose. The first was to determine what type of wind was blowing based on sound. Giant, vibrating flutes were placed on top of the pyramids, and their music directly influenced those who heard it, altering their energy in a positive way. The second purpose of the windows, which were aimed toward the four cardinal points, was to observe and record equinoxes, solstices, and the transit of important stars such as Venus and the Pleiades."
Quetzalcoatl, the Feathered or Plumed Serpent, rules this Ik daysign. As a deity, Quetzalcoatl was the God of the Morning Star – the planet Venus – and also the God of the Wind. As an Avatar, Quetzalcoatl taught a religion of higher consciousness for humanity. 1 Wind is also the Year Bearer who carries the burden and responsibility for the transit of the Solar Sun for this year: the sun rising in the morning, the sun reaching zenith midday, the sun setting, then traveling through the Underworld and arising again the next morning.


Another representation of the Trecena is that of a creative wave beginning at 1 and ending at 13, with the numbers 6, 7 and 8 representing the crest of the wave. The crest could be interpreted as a strong influential energy, although the underlying influence on the Trecena would still rest in the beginning.

In this Trecena, the crest falls on 6 Manik (Deer/Healing Hand), 7 Lamat (Star/Rabbit) and 8 Muluc (Water/Offering). The energy of Wind flowing to the crest of the pyramid symbolizes the spirit of Deer/Healing Hand as the Sacred Rhythm of Life, the spirit of Rabbit/Star/Venus as the Goddess of Love, and the spirit of Water as Purification and Offering in Gratitude.

As we journey through each day of this Trecena:



| | |
| --- | --- |
| Trecena Count | Gregorian Date |
| | |
| | May 31, 2017 |
| 2 Akbal (Night) | June 1 |
| 3 Kan (Lizard/Seed) | June 2 |
| 4 Chicchan (Serpent) | June 3 |
| 5 Cimi (Death/Transformation) | June 4 |
| 6 Manik (Deer/Healing Hand) | June 5 |
| 7 Lamat (Star/Rabbit) | June 6 |
| 8 Muluc (Water/Offering) | June 7 |
| 9 Oc (Dog) | June 8 |
| 10 Chuen (Monkey) | June 9 |
| 11 Eb (Road) | June 10 |
| 12 Ben (Reed) | June 11 |
| 13 Ix (Jaguar) | June 12 |
Welcome the Wind as the divine breath that sustains existence. Utilize Wind energies to carry love deep within ourselves to purify body, mind and spirit. This WIND OF LOVE will not only change us individually but also reflect out into the Universe as Unity Consciousness.

In Lak'ech (I am another you),
William and Viola
©2007 William and Viola Welsch
1) IK Trecena Article by Kenneth Johnson - Click here
1 IK - If you can slow down and realize that there is nowhere to go because you are already there, you can transform the wild wind of Iq' into a gentle breeze, the authentic "breath of life." In the highlands, I often heard it said that Iq' was a good day to clean one's personal altar or shrine, because Iq' can be like a "sacred wind" which brings spiritual cleansing. Working with the sacred space in your own home is an excellent way to achieve "action as no action" and experience Iq' as the breath of life....READ MORE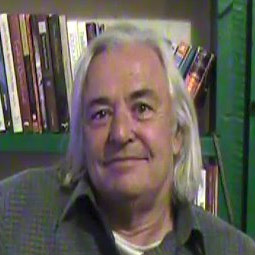 Personal Mayan Calendar Astrological
Readings by Kenneth Johnson


Special Price
for Mayan Majix Readers
-
Click here
2) The Trecena of Wind / Ik by Jaguar Spirit - Click here
THE TRECENA OF WIND / IK

Greetings Kin,

The Next 13 days

Through an Ascension of Atonement we are empowered by the Source of Creation to become Creators in our own Right. Wind/IK is a Day Sign of the North, the direction of Divine Wisdom. Wind/IK holds the power to Create, as the Breath of Life and Spirit. The world was created by the Divine Breath of the Creator's spoken word.

As a White Day Sign, Wind holds the Intention of an Application of something we have learned. Each day and each trecena holds the energy of "Light" and "Dark." Our Light is new inspiration and our Dark is application that transforms experience into Wisdom. The Wind/IK trecena engages us to Walk in the Truth of our Higher Self. Through an application, we can experience ourselves as a Divine Creator.

PORTAL DAY: Element of Ether – Portal days thin the veil to Spiritual Dimensions and help us to discern our own Spiritual Gifts. 1 Wind/IK is the only portal day in this trecena. We are connected to Divine Wisdom for the initiation of this trecena.Through our Intuition and Knowing, we will be given a send-off of Inspiration as we set out on an Experience of our Self.

PEAK DAYS: Peak Experience, Peak Performance

• 6 Deer/MANIK- will guide a flow of movement as a Divine Agent
• 7 Star/LAMAT - offers perfect balance with the Creator, and will multiply to abundance our Personification of Light
• 8 Offering/MULUC - brings Divine Justice on the Holy Day, exalting the Truth of our Atonement
• 9 Dog/OC - empowers a Transformation of Unconditional Love

12th UINAL: A Higher Intention of Understanding

13 Crocodile/IMIX initiated us into the 12th Uinal with the guidance to imagine our unlimited possibility. As we continue forward to the end of a 260-day Tzolk'in round, we are being led nearer to an Understanding of our Personal Power. Our first Manifestation in this Uinal is guided by 10 Monkey/CHUEN, the Day Sign of a Master Artist and Creator. We will ascend on 13 Jaguar/IX. 13 is the sacred number of creation and theurgy, and the Jaguar holds the Wisdom of Earth's Magic. Eagle/MEN trecena will follow to lift us up where we will be able to Realize our Divine Destiny.
Visit the Jaguar Spirit Blog for additional insight and today's Journal for 1 Wind/IK. The blog also offers a 13-Day Trecena Guide that includes daily aspects for the Wind/IK trecena.

in lak'ech, i am another you,

Debra, Jaguar Woman, 9 Eagle/MEN

CLICK HERE TO READ FULL BLOG ARTICLE AND TO FOLLOW TZOLKIN DAILY
3)
Thanks to www.4-ahau.com for the June Tzolkin calendar - Click here



---
Mayan Majix Store
Your support is greatly appreciated!
Click here
2017 Mayan Wall Calendars
Click here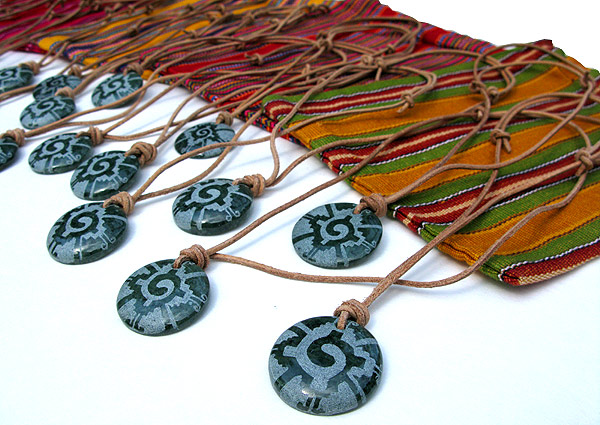 If this announcement has been forwarded to you, go to the newsletter sign up page to join our newsletter e-list. Or you can e-mail me at admin@mayanmajix.com and I can sign you up.

Thanks so much for your support and WELCOME TO THE EVOLUTION!
MIKE
1 - Cauac
webmaster
Mayan Majix
http://www.mayanmajix.com
admin@mayanmajix.com
Twitter: @ Mayan_Majix
Facebook