View this announcement on line: click here









April 27, 2013








Copal Incense Sale


1/2 Price - 3 Days Only


(offer expires 4/30/13)





New shipment of Copal from Chiapas, Mexico. Hand rolled, thick as a pencil. 10 sticks per pack. Very fresh and sticky! One stick is so potent that it can be used multiple times.



***

If you are a past customer and you go to order on the New Mayan Majix Store, you'll have to sign up as a new customer.

***







Tzolkin Trecena Notes –1 Deer (Manik)
Day 27 of the 260 Day Tzolkin
Gregorian Date: April 27, 2013
Year Bearer: 1 Wind (IK)

Trecenas are thirteen-day periods in the Tzolkin. Each Trecena starts with the Number 1, but with
a different Day Glyph. As a wave of the Thirteen Heavens, the underlying energy is governed by
the First Day Glyph of the Trecena and influences all thirteen successive Day Glyphs. Being aware
of the predominant energy of the First Day of the Trecena, we can align our intentions with that
energy and allow our goals to manifest.


This Trecena starts with 1 Manik (Deer/Healing Hand) - instinctual, intuitive, ritual dance, stabilizes
the four directions, purifies spirit to rise above limitations.


Deer energy represents the aspect of spiritual leadership, a day that opens a portal for all to express the holiness and sanctity of life. Many shamanic rituals were performed on Deer Days giving thanks to the Ancestors. Shamans themselves were initiated on the most sacred day of all, 8 Deer. The Deer Dance Festival was an ancient ritual dance performed annually. It is still performed today by many native cultures and symbolizes equality and balance between man and nature, hunter and hunted, the sacred rhythm of the cosmic dance.


Deer energy is the silence of all that has gone before and all that will happen in the future reflected
in the eyes of the deer. The glyph itself shows a healing hand. One interpretation is that the hand
is holding the spark of life, the thread that connects our past and future with our present moment.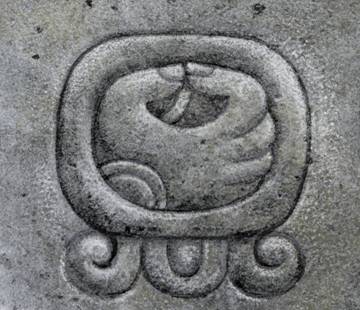 © 2006 Judith Ann Griffith


The energy of the Deer uplifts our spirit to rise above our worldly limitations. This can be an
empowering time to speak freely about strongly held beliefs for the good of the community, family
and/or self. This is especially important at this time because of the shift which Earth is presently
experiencing. No longer can things remain the same with the same paradigms controlling events.
Now is the time for change and now is the time for that change to be oriented toward the good
of humanity (not corporations). Let's look to our ancestors for the knowledge and wisdom needed
in the present moment to visualize and dream a new future.


Another representation of the Trecena is that of a creative wave beginning at 1 and ending at 13,
with the numbers 6, 7 and 8 representing the crest of the wave. The crest could be interpreted as
a strong influential energy, although the underlying influence on the Trecena would still rest in the
beginning. Deer energy underlies (or influences) the days of 6 Eb, the ladder or pyramid of the Road
of Life; 7 Ben, the pillar or World Tree, source of all inner power; and 8 Ix, the Jaguar, Lord of
Darkness, who rules the Underworld or our shadow selves, and also the Lord of four-legged animals.
The sacred protection and groundedness of Deer energy provides an opportunity to travel our
spiritual path of inner exploration without fear. We are then free to express our heart-felt beliefs
for the good of humanity.


As we journey through each day of this Trecena:



| | |
| --- | --- |
| Trecena Count | Gregorian Date |
| | |
| 1 Deer (Manik) | April 27, 2013 |
| 2 Star (Lamat) | April 28 |
| 3 Offering (Muluc) | April 29 |
| 4 Dog (Oc) | April 30 |
| 5 Monkey (Chuen) | May 1 |
| 6 Road (Eb) | May 2 |
| 7 Reed (Ben) | May 3 |
| 8 Jaguar (Ix) | May 4 |
| 9 Eagle (Men) | May 5 |
| 10 Wisdom (Cib) | May 6 |
| 11 Earth (Caban) | May 7 |
| 12 Flint (Etznab) | May 8 |
| 13 Storm (Cauac) | May 9 |

Utilize the sacred energy of Deer to connect with your spirituality. This is a great time to perform
ceremony, ritual and dance giving thanks to the Ancestors for the gift of life and for the opportunity
to live a new future on earth through expressions of love and peace.



In Lak'ech (I am another you),

William and Viola

©2007 William and Viola Welsch
1) Matty's Journal has been updated

-
Click here



2) New World Birth Video for 1 - Deer (Manik, Kej) by Scott Davis

- Click here



3) The Birthing of Kings by Kenneth Johnson -

Click here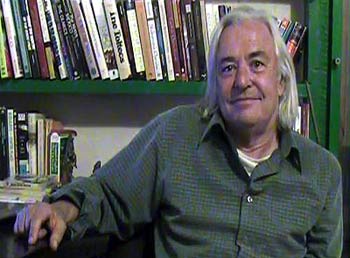 Mayan Calendar Astrological Readings


Half Price Special


In honor of certain upcoming days that were sacred to his teachers, Ken will be offering all Mayan Calendar Astrology services at

half price

for a limited time.


kenjohnson108@gmail.com
4)
Mayan Cross Community Call for 1 - Deer (Manik, Kej) with Barbara Sadtler
We have two brilliant examples of the nawal Deer with us for our Sat. 4/27 TeleWebcast. Elizabeth Cullen is an ecologist and ordained minister of metaphysics. Joseph Giove is a healer, thought-leader in collective consciousness applications and founder of www.commonpassion.org.

Click here for access details.

Also, here is a link to the Youtube that Jeff Grant put together for us of the Telewebcast for Jaguar (IX), on April 14. His job on creating visuals to the delivery of our content is fantastic
5)
Thanks to www.4-ahau.com for the May Tzolkin Calendar:






6) Getting Smart About Your Choices: Third Uranus/Pluto Square—May 20, 2013
by Barbara Hand Clow - Click here
| | | |
| --- | --- | --- |
| | | "During the first two Uranus/Pluto squares many people woke up, actually intensely feeling their real connections to others. This is the awakening of the human heart. Of course, with so many people lighting up, chaos is rampant in the world. Sometimes I wonder if we are right in the middle of the Second Coming!" |
7) Global Love Day Concordance May 1st! + Transform and Thrive Tele-Webcast

:


Mayan Majix Store
Your support is greatly appreciated!
Use Coupon Code 260 to get 10% Off
Click here
Special Mayan Calendar Bundle

Price Reduced to $22.95!
Mayan Artisan Creations from Guatemala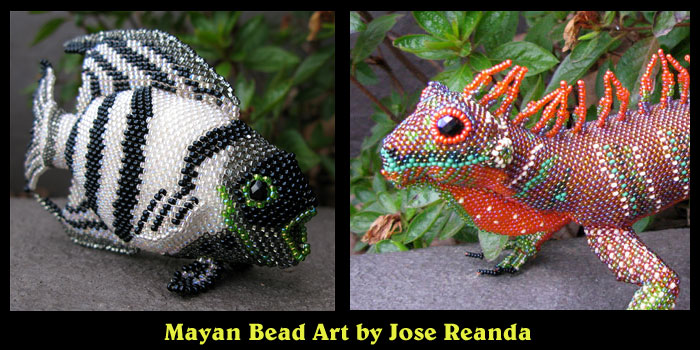 Mayan Scarves

Mayan Jewelry
Click here
If this announcement has been forwarded to you and you would like to sign up for our announcements the e-list sign up
box is located on our INFO CENTER page. Or you can e-mail me at admin@mayanmajix.com and I can sign you up.

Thanks so much for your support and WELCOME TO THE EVOLUTION!


MIKE
1 - Cauac
webmaster
Mayan Majix
http://www.mayanmajix.com
admin@mayanmajix.com
Twitter: @ Mayan_Majix
Facebook






Read past issues of our newsletter:



12/22/09 , 12/09/09, 11/13/09, 11/05/09, 10/14/09, 09/09/09, 08/20/09, 07/15/09,
06/15/09,06/10/09,05/15/09, 04/14/09, 03/11/09, 02/04/09, 01/15/09, 01/05/09, 02/12/10 ,
03/19/10, 03/24/10 , 04/29/10 , 05/20/10 , 05/26/10, 05/27/10 , 6/09/10 , 6/18/10 , 6/22/10 , 7/05/10
7/14/10 , 7/31/10 , 8/13/10 , 8/26/10 , 9/08/10 , 9/21/10 , 10/4/10 , 10/17/10 , 10/30/10
11/3/10 , 11/12/10 , 11/25/10 , 12/08/10 , 12/21/10 , 1/3/11 , 1/16/11 , 1/29/11 , 2/11/11 , 2/24/11
03/09/11 , 03/22/11 , 04/04/11, 04/14/11 , 04/17/11 , 04/30/11 , 05/13/11 , 05/20/11 , 05/26/11
06/18/18 , 06/25/11 , 07/4/11 , 07/17/11 , 7/30/11 , 8/12/11 , 8/25/11 , 09/07/11 , 09/20/11 ,
10/03/11 , 10/16/11 , 10/28/11, 10/29/11 , 11/11/11 , 11/24/11, 12/7/11, 12/20/11 , 01/02/12
01/15/12 , 01/28/12 , 02/10/12 , 02/23/12 , 03/07/12 , 03/20/12 , 04/02/12 , 04/15/12 , 4/28/11
5/11/12 , 5/24/12 , 6/06/12 , 06/19/12 , 7/2/12 , 7/15/12 , 7/28/12, 8/10/12 , 8/23/12 , 9/5/12
09/18/12 , 10/1/12 , 10/14/12 , 10/27/12 , 11/09/12 , 11/16/12 , 11/22/12 , 12/05/12 , 12/18/12,
12/21/12 , 12/31/12 , 1/13/13 , 1/28/13 , 2/8/13 , 2/21/13, 3/6/13 , 3/19/13 , 4/1/13, 4/14/13




Home \ Learning Lab \ Info Center \ Mayan Sites \ Daily Tzolkin
\ Articles \ Store \ Ian Lungold \ Links \ Contact