View this announcement
on line: Click here







February 20, 2014






Good Through February 18, 2015

New List Format - 8" x 11" Glossy print

Quick Daily Reference Guide to the Tzolkin Calendar.

(NOT the same as the Daily Guides of the past years)

Click here
Tzolkin Trecena Notes –1 Cimi (Death/Transformation)
Day 66 of the 260 Day Tzolkin
Gregorian Date: February 20, 2014
Year Bearer: 1 Wind (IK)
New Year Bearer: 2 Deer/Manik (February 21, 2014 – 2 Deer/Manik))
Trecenas are thirteen-day periods in the Tzolkin. Each Trecena starts with the Number 1, but with a different Day Glyph. As a wave of the Thirteen Heavens, the underlying energy is governed by the First Day Glyph of the Trecena and influences all thirteen successive Day Glyphs. Being aware of the predominant energy of the First Day of the Trecena, we can align our intentions with that energy and allow our goals to manifest.

This Trecena starts with 1 Cimi (Death/Transformation) – surrender, forgiveness, discipline, fortitude, self-actualization, empowers staying in the moment. Every transformation offers us another beginning – another step up the pyramid to our Soul's True Destiny.




© 2006 Judith Ann Griffith


The Maya celebrated Cimi as a day of transformation rather than a day of death . In the Popul Vuh, the Hero Twins defeat the Lords of Death in a ballgame which takes place in the Underworld. The Twins are ordered by the Lords of Death to perform many tasks. They are tricked by the Lords and lose their lives, only to be reborn by transforming themselves. Thus the Maya celebrated this day as a lucky day of wisely transforming.

In ancient times, Death was also referred to as the direction North, which symbolized the Ancestors. Seeking wisdom and guidance from the Ancestors was at the heart of Mayan ritual practice. According to Kenneth Johnson in Jaguar Wisdom, "In the day-sign Death, we become one with those who went before us, and we partake of their wisdom. In the human body, Death is associated with the crown chakra, the sacred center through which solar enlightenment and ancestral wisdom may best enter into our own consciousness. Hence, this day-sign bestows upon us the ancestral wisdom that guides us through all our transformations."

The energy of transformation on all levels, from the physical cellular level to the spiritual co-creative level, propels us to be aware of all possibilities in each moment of creation. We are now ready to exercise a choice: to move into a vibration of listening to our intuition and allowing our ancestral wisdom to guide us, or to stay with old patterns of the ego and the rational mind. If we choose the path of transformation, the old patterns no longer serving us are released and we are filled with the light of new energy, new patterns, new vibration.

Another representation of the Trecena is that of a creative wave beginning at 1 and ending at 13, with the numbers 6, 7 and 8 representing the crest of the wave. The crest could be interpreted as a strong influential energy, although the underlying influence on the Trecena would still rest in the beginning. 6 Chuen (Monkey), the creative artisan, the keeper of ancient knowledge; 7 Eb (Road), the vital energy that moves us forward on the Road of Life; 8 Ben (Reed), listening to and utilizing our inner power to fulfill our true destiny. This is a powerful time to seek ancient wisdom in order to activate innate psychic abilities. Allow your intuition and heart to be the guiding forces in the transformational evolution of life.

"This is a special day to contact the ancestors, cure potentially fatal illnesses, prevent accidents, ask for protection during travel, and find access to spiritual knowledge. Communication with higher beings is possible on this day, as is access to dimensional gates." Carlos Barrios, The Book of Destiny.


As we journey through each day of this Trecena:



Trecena Count

Gregorian Date

1 Cimi (Transformer)

February 20 , 2014

2 Manik (Deer)

February 21 -

Mayan New Year

3 Lamat (Star)

February 22

4 Muluc (Offering)

February 23

5 Oc (Dog)

February 24

6 Chuen (Monkey)

February 25

7 Eb (Road)

February 26

8 Ben (Reed)

February 27

9 Ix (Jaguar)

February 28

10 Men (Eagle)

March 1

11 Cib (Wisdom)

March 2

12 Caban (Earth)

March 3

13 Etznab (Flint)

March 4
Utilize the energy of Cimi to fine tune your path. Be grateful. Let go. Follow your intuition and your heart to make the right choices at the right moment.
1) Matty's Journal has been updated

-
Click here



2) New World Birth Video for 1 - Transformer (Cimi) by Scott Davis

- Click here



3) Transformer (Cimi) Trecena
by Kenneth Johnson - Click here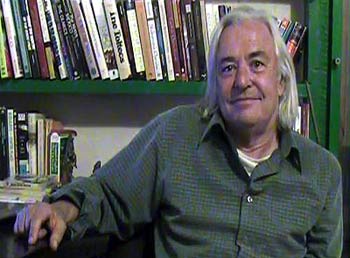 Mayan Calendar Astrological Readings


Half Price Special


In honor of certain upcoming days that were sacred to his teachers, Ken will be offering all Mayan Calendar Astrology services at

half price

for a limited time.
Click here
4)
Your Help Please
- Take the one question survey on the Mayan Majix website.



"Briefly tell us how you have benefited from the Tzolkin?"

Click here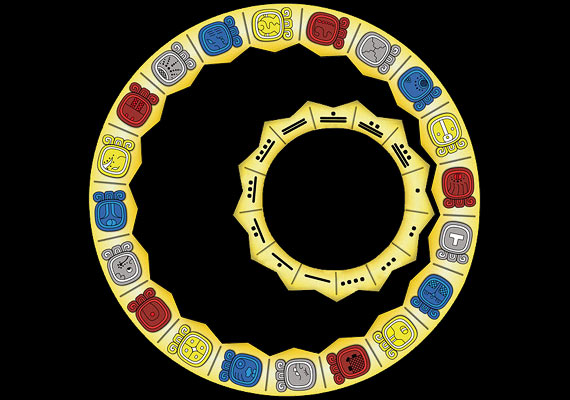 5)
A Journey to Discover Your Potential in the Land of the Toltec & Maya

Sacred Path of Quetzalcoatl-Kukuulkaan with Miguel Angel Vergara
-
Click here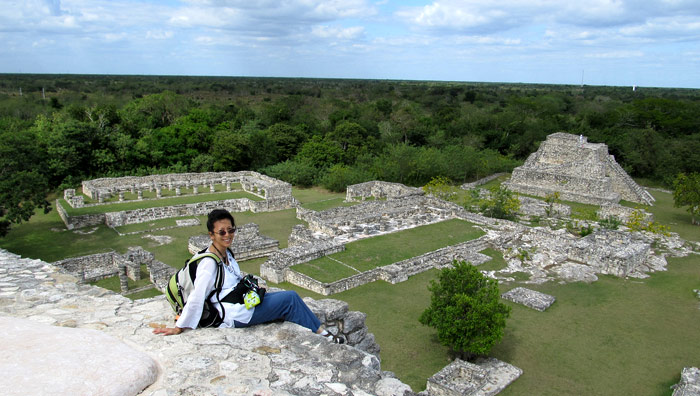 Sacred Path of Quetzalcoatl-Kukuulkaan with Miguel Angel Vergara
A Journey to Discover Your Potential in the Land of the Toltec & Maya
December 1-9, 2014
Discover your potential on this journey to important Toltec sacred sites near Mexico City as well as important Mayan sacred sites in the Yucatan, Mexico, with Maya Master Teacher Miguel Angel Vergara. We are now in a time of manifestation, and once we discover who we are and why we are here we can find true, lasting happiness, realize our dreams and make a meaningful contribution to our planet. To achieve this, we will be working with the Serpent, a powerful symbol throughout Mexico. It represents the Sacred Knowledge of the Ancient Ones, knowledge that is missing from today's busy world. On our journey this year we will follow in the footsteps of Quetzalcoatl, known in the Toltec wisdom as the Precious Serpent, and KuKuulKaan, one of the Maya Masters of Light, known in the Maya tradition as the Feathered Serpent. We will immerse ourselves in the legends surrounding these two Universal Teachers, connect to their powerful energy on the land they walked and among the temples and pyramids they created, and, as we walk through the ancient sites with them, our goal is to reconnect with their wisdom and learn how to apply it to the opportunities and challenges facing us today.
For full details visit our website - Call Toll Free 1-877-874-7922, or Email: info@sacredearthjourneys.ca

Click here
Mayan Majix Store
Your support is greatly appreciated!
Click here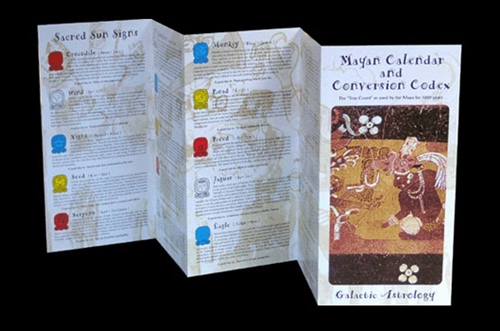 Mayan Copal Incense Sticks
Click here


Mayan Scarves

Mayan Jewelry
New Styles Just Added!
Click here
If this announcement has been forwarded to you, go to the sign up page to join our newsletter e-list. Or you can e-mail me at admin@mayanmajix.com and I can sign you up.

Thanks so much for your support and WELCOME TO THE EVOLUTION!



MIKE
1 - Cauac
webmaster
Mayan Majix
http://www.mayanmajix.com
admin@mayanmajix.com
Twitter: @ Mayan_Majix
Facebook
Read past issues of our newsletter:
12/22/09 , 12/09/09, 11/13/09, 11/05/09, 10/14/09, 09/09/09, 08/20/09, 07/15/09,
06/15/09,06/10/09,05/15/09, 04/14/09, 03/11/09, 02/04/09, 01/15/09, 01/05/09, 02/12/10 ,
03/19/10, 03/24/10 , 04/29/10 , 05/20/10 , 05/26/10, 05/27/10 , 6/09/10 , 6/18/10 , 6/22/10 , 7/05/10
7/14/10 , 7/31/10 , 8/13/10 , 8/26/10 , 9/08/10 , 9/21/10 , 10/4/10 , 10/17/10 , 10/30/10
11/3/10 , 11/12/10 , 11/25/10 , 12/08/10 , 12/21/10 , 1/3/11 , 1/16/11 , 1/29/11 , 2/11/11 , 2/24/11
03/09/11 , 03/22/11 , 04/04/11, 04/14/11 , 04/17/11 , 04/30/11 , 05/13/11 , 05/20/11 , 05/26/11
06/18/18 , 06/25/11 , 07/4/11 , 07/17/11 , 7/30/11 , 8/12/11 , 8/25/11 , 09/07/11 , 09/20/11 ,
10/03/11 , 10/16/11 , 10/28/11, 10/29/11 , 11/11/11 , 11/24/11, 12/7/11, 12/20/11 , 01/02/12
01/15/12 , 01/28/12 , 02/10/12 , 02/23/12 , 03/07/12 , 03/20/12 , 04/02/12 , 04/15/12 , 4/28/11
5/11/12 , 5/24/12 , 6/06/12 , 06/19/12 , 7/2/12 , 7/15/12 , 7/28/12, 8/10/12 , 8/23/12 , 9/5/12
09/18/12 , 10/1/12 , 10/14/12 , 10/27/12 , 11/09/12 , 11/16/12 , 11/22/12 , 12/05/12 , 12/18/12,
12/21/12 , 12/31/12 , 1/13/13 , 1/28/13 , 2/8/13 , 2/21/13, 3/6/13 , 3/19/13 , 4/1/13, 4/14/13 , 4/27/13
5/10/13 , 5/23/13, 6/5/13 , 6/18/13 , 7/1/13 , 7/14/13 , 7/27/13 , 8/09/13 , 8/22/13 , 9/4/13 , 9/17/13
9/30/13 , 10/13/13 , 10/26/13 , 11/8/13 , 11/21/13 , 12/4/13 , 12/17/13 , 12/30/13 , 1/12/14 , 1/25/14 ,
2/7/14





Home \ Learning Lab \ Mayan Sites \ Daily Tzolkin
\ Articles \ Store \ Ian Lungold \ Links \ Contact