View this announcement
on line: Click here







December 29, 2014






2015 Mayan Wall Calendars and
New Sacred Symbol Pendants

Available NOW

Click here




Tzolkin Trecena Notes – 1 Flint (Etznab)
Day 118 of the 260 Day Tzolkin
Gregorian Date: December 29, 2014
Year Bearer: 2 Deer (Manik)

Trecenas are thirteen-day periods in the Tzolkin. Each Trecena starts with the Number 1, but with
a different Day Glyph. As a wave of the Thirteen Heavens, the underlying energy is governed by
the First Day Glyph of the Trecena and influences all thirteen successive Day Glyphs. Being aware
of the predominant energy of the First Day of the Trecena, we can align our intentions with that
energy and allow our goals to manifest.

This Trecena starts with 1 Etznab (Flint/Mirror) – reflection, spiritual warrior, self-sacrificing healer
and defender, facing the truth with strength.

To the Ancient Maya, Flint symbolized the consciousness of duality, right and wrong, good and evil,
faith and fear, the spiritual warrior who, through his actions, chooses the ethical and moral path.
The symbolic knife can be healing (as used by a surgeon or curandero) or destructive (as used by a fighter). This recognition of the duality allows each of us the opportunity to transcend pain and
suffering by choosing to live in joy and gratitude. As Kenneth Johnson states in Jaguar Wisdom,
"Indeed, it is only when we have become aware of the duality of human existence that we are
in fact awakened to the healing potential that lies within all of us. If the sword of consciousness
that makes us aware of duality can wound us, it can also heal."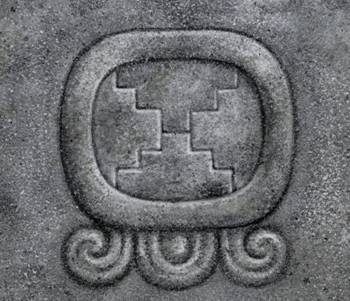 © 2006 Judith Ann Griffith

There is evidence of another ancient interpretation of the Flint glyph. According to Tony Shearer in
Beneath the Moon and Under the Sun, there was a Maya story told to Friar Juan de Cordova on the
day of Flint about a light coming from the Sun as a Solar Beam bringing with it the "Book of Days"
which we know as the sacred calendar or Tzolkin.


"On the day we call Tecpatl ( Flint ) a great light came from the northeastern sky. It glowed for four days in the sky, then lowered itself to that rock (the rock can still be seen at Tenochtitlan de Valle in Oaxaca ). From the light there came a great, a very powerful being who stood on the very top of the rock and glowed like the sun in the sky.
There he stood for all to see, shining day and night. Then he spoke, his voice was like
thunder, booming across the valley.
Our old men and women, the astronomers and astrologists, could understand him and
he could understand them.
He (the Solar Beam) told us how to pray and fixed for us days of fast and feasting. He then balanced the"Book of days," (Sacred Calendar) and left, vowing that he would always watch down on us, his beloved people."
Carlos Barrios, in
The Book of Destiny
, describes the energy of Flint: "This is the day to ask for health, to cure difficult illnesses, and to eliminate grudges and the negative energy that surrounds us. It is a good day to end negative relationships or partnerships. It is also the day to ask for intelligence and a good memory."
Another representation of the Trecena is that of a creative wave beginning at 1 and ending at 13,
with the numbers 6, 7 and 8 representing the crest of the wave. The crest could be interpreted as
a strong influential energy, although the underlying influence on the Trecena would still rest in
the beginning. This Trecena crests on: 6 Akbal (Night), journeying within to open the heart; 7 Kan
(Lizard), symbolizing the dynamic emergence of the seed into awareness; and 8 Chicchan (Serpent),
representing the Celestial Life Force or Chi energy that activates the connection between the
spiritual and physical world.

As we journey through each day of this Trecena:
Trecena Count

Gregorian Date

December 29 , 2014

December 30

December 31

January 1

January 2

January 3

January 4

January 5

9

Cimi

(Death/Transformation)

January 6

January 7

January 8

January 9

January 10
Utilize the energy of Etznab -
- To breathe Light and Love into your heart
- To transcend the duality of the third dimension
- To move into a higher vibration of love, forgiveness, compassion, truth and peace.
- Welcome the New Beginning!
- Welcome the Evolution!

In Lak'ech (I am another you),
William and Viola
www.tzolkincalendar.com
©2007 William and Viola Welsch
1) Matty's Journal has been updated - Click here



2) New World Birth Video for 1 - Flint (Etznab) by Scott Davis - Click here



3) Etznab Trecena
by Kenneth Johnson - Click here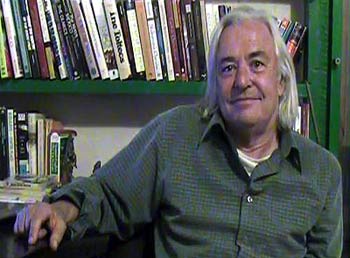 Mayan Calendar Astrological Readings


Half Price Special


In honor of certain upcoming days that were sacred to his teachers, Ken will be offering all Mayan Calendar Astrology services at

half price

for a limited time.
Click here


4) Thanks to www.4-ahau.com for the January Tzolkin Calendar:






5)
Sacred Journey to the Land of the Maya in Guatemala and Honduras - Click here

February 26th – March 10th 2015



Sacred Journey to the Land of the Maya Feb 26th – March 10th 2015

Mayan spirituality and culture is as alive today as it was a few years ago when the hype about the end of the world was as much a myth to the Maya as it was a commercial propaganda machine for those who profited from the ancient wisdom of this amazing culture. Don't be fooled and miss an incredible opportunity to share in a once-in-a-lifetime journey through the ancient lands of the Maya. We are guided by women and men elders from whom we have much to learn about life and synchrony with the natural world.

Mayan Elders will guide a small group of adventurers through these spectacular lands – what is known today as Guatemala and Honduras – where spectacular natural beauty blends with ancient temples, sacred sites and ceremonies that have formed the bedrock of human consciousness.

And for those who met our sweet sister Rosse Mary Vargas Vilela from Bolivia (seen in the Shift of the Ages film), you'll know what a treat it is that she will be joining Grandmother Elizabeth and Tata Cirilo (aka Wandering Wolf, Don Alejandro) with other Mayan Elders in a journey through these ancient, enchanted lands still home to over 10 million Maya.

Don't miss this rare opportunity for a powerful convergence of beauty, wisdom and sacred connection in the Sacred Journey to the Land of the Maya February 26th through March 10th 2015.

Click here to See itinerary, details and photo gallery.

Mayan Majix Store
Your support is greatly appreciated!
Click here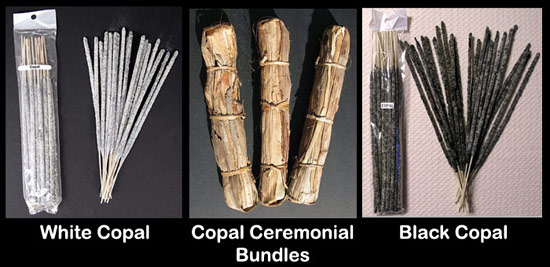 Now offering 3 types of Copal Incense!

$1.00 OFF 20 Packs

Click Here


Click here


Mayan Scarves





Mayan Jewelry


New Styles Just Added!

Click here


If this announcement has been forwarded to you, go to the sign up page to join our newsletter e-list. Or you can e-mail me at admin@mayanmajix.com and I can sign you up.

Thanks so much for your support and WELCOME TO THE EVOLUTION!



MIKE
1 - Cauac
webmaster
Mayan Majix
http://www.mayanmajix.com
admin@mayanmajix.com
Twitter: @ Mayan_Majix
Facebook
Read past issues of our newsletter:
12/22/09 , 12/09/09, 11/13/09, 11/05/09, 10/14/09, 09/09/09, 08/20/09, 07/15/09,
06/15/09,06/10/09,05/15/09, 04/14/09, 03/11/09, 02/04/09, 01/15/09, 01/05/09, 02/12/10 ,
03/19/10, 03/24/10 , 04/29/10 , 05/20/10 , 05/26/10, 05/27/10 , 6/09/10 , 6/18/10 , 6/22/10 , 7/05/10
7/14/10 , 7/31/10 , 8/13/10 , 8/26/10 , 9/08/10 , 9/21/10 , 10/4/10 , 10/17/10 , 10/30/10
11/3/10 , 11/12/10 , 11/25/10 , 12/08/10 , 12/21/10 , 1/3/11 , 1/16/11 , 1/29/11 , 2/11/11 , 2/24/11
03/09/11 , 03/22/11 , 04/04/11, 04/14/11 , 04/17/11 , 04/30/11 , 05/13/11 , 05/20/11 , 05/26/11
06/18/18 , 06/25/11 , 07/4/11 , 07/17/11 , 7/30/11 , 8/12/11 , 8/25/11 , 09/07/11 , 09/20/11 ,
10/03/11 , 10/16/11 , 10/28/11, 10/29/11 , 11/11/11 , 11/24/11, 12/7/11, 12/20/11 , 01/02/12
01/15/12 , 01/28/12 , 02/10/12 , 02/23/12 , 03/07/12 , 03/20/12 , 04/02/12 , 04/15/12 , 4/28/11
5/11/12 , 5/24/12 , 6/06/12 , 06/19/12 , 7/2/12 , 7/15/12 , 7/28/12, 8/10/12 , 8/23/12 , 9/5/12
09/18/12 , 10/1/12 , 10/14/12 , 10/27/12 , 11/09/12 , 11/16/12 , 11/22/12 , 12/05/12 , 12/18/12,
12/21/12 , 12/31/12 , 1/13/13 , 1/28/13 , 2/8/13 , 2/21/13, 3/6/13 , 3/19/13 , 4/1/13, 4/14/13 , 4/27/13
5/10/13 , 5/23/13, 6/5/13 , 6/18/13 , 7/1/13 , 7/14/13 , 7/27/13 , 8/09/13 , 8/22/13 , 9/4/13 , 9/17/13
9/30/13 , 10/13/13 , 10/26/13 , 11/8/13 , 11/21/13 , 12/4/13 , 12/17/13 , 12/30/13 , 1/12/14 , 1/25/14 ,
2/7/14, 2/20/14 , 3/5/14 , 3/18/14, 3/31/14 , 4/13/14 , 4/26/14 , 5/9/14, 5/22/14, 6/4/14, 6/17/14 , 6/30/14,
7/13/14, 7/26/14, 8/8/14, 8/21/14, 9/3/14, 9/16/14, 10/12/14, 10/25/14, 11/7/14, 11/20/14, 12/03/14,
12/16/14




Home \ Learning Lab \ Mayan Sites \ Daily Tzolkin
\ Articles \ Store \ Ian Lungold \ Links \ Contact