View this announcement
on line: Click here









December 12, 2017







2018 Mayan Wall Calendars

Follow the Tzolkin Calendar Daily!

Click here
Tzolkin Trecena Notes – 1 Earth (Caban)
Day 157 of the 260 Day Tzolkin
Gregorian Date: December 12, 2017
Year Bearer: 5 Wind (Ik)

Trecenas are thirteen-day periods in the Tzolkin. Each Trecena starts with the Number 1, but with a different Day Glyph. As a wave of the Thirteen Heavens, the underlying energy is governed by the First Day Glyph of the Trecena and influences all thirteen successive Day Glyphs. Being aware of the predominant energy of the First Day of the Trecena, we can align our intentions with that energy and allow our goals to manifest.

This Trecena starts with 1 Caban (Earth/Movement) – Inspiration, Intelligent Thoughts, Natural Manner and Habits, Synchronizing Our Hearts with Earth's Rhythm.

To the ancient Maya, the day sign Caban literally meant "earth" and represented the vital force within the earth itself (earth rhythm) and also within the human body (heart rhythm). According to Kenneth Johnson in Jaguar Wisdom, "its ideogram depicts a lock of hair, the hair of the young moon goddess, who is also corn mother, earth goddess, and creative spirit. Again we meet First Mother, that universal goddess of beginnings. Caban represents the creative spirit (the moon goddess or First Mother) that lies inherent in the earth itself; the vital force that manifests in the human body as teyolia, a soul substance centered in the heart, is believed to reside in the earth."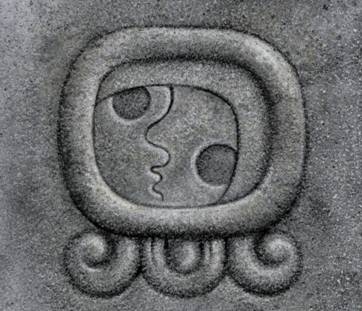 © 2006 Judith Ann Griffith
Caban also represented the movement or motion of the earth as in the form of an earthquake or the surge of heart blood or chi as in the human body. Some Mayan daykeepers refer to Caban as Incense, as it rises to heaven so should intelligent human thoughts.

To Carlos Barrios in The Book of Destiny, "this glyph symbolizes learning. The drawing in the middle represents the brain, and the circles are degrees of increasing human spiritual betterment. It is the energy that governs the mind, knowledge and memory. It is the interaction between expansion and the infinite, on the one hand, and on the other, the rigid concept of reality, the limitations imposed on humans. It symbolizes the movement of earth and sky. It is the power of thoughts and ideas, the brain, development and earthquakes."

Caban is a good day to turn knowledge and experience into wisdom.

Another representation of the Trecena is that of a creative wave beginning at 1 and ending at 13, with the numbers 6, 7 and 8 representing the crest of the wave. The crest could be interpreted as a strong influential energy, although the underlying influence on the Trecena would still rest in the beginning. In this Trecena, the crest falls on 6 Ik (Wind), 7 Akbal (Night) and 8 Kan (Lizard/Seed) which might suggest changing our patterns and planting new seeds of abundance. With Caban as the underlying energy, change comes by following the Tzolkin and balancing our heart's rhythm with the earth's rhythm. During this Caban Trecena, perform ritual and meditation to assist harmonization with the natural flow of the universe.

As we journey through each day of this Trecena:
| | |
| --- | --- |
| Trecena Count | Gregorian Date |
| | |
| | December 12, 2017 |
| | December 13 |
| | December 14 |
| | December 15 |
| | December 16 |
| | December 17 |
| | December 18 |
| | December 19 |
| | December 20 |
| | December 21 |
| | December 22 |
| | December 23 |
| | December 24 |

Utilize Caban energy and wisdom to change our patterns and habits, our mode of living, our way of thinking. Live from the heart and let your thoughts rise to heaven. Become stewards of this beautiful Earth and all the life she holds – balance is the key – maintaining a balance between technology and nature can only be accomplished if we evolve to replace feelings of greed, hate, and righteousness with compassion, love and humility in our daily patterns and communications.





In Lak'ech (I am another you),
William and Viola
©2007 William and Viola Welsch

1) Noj Trecena Article by Kenneth Johnson - Click here
No'j is the day of the mind. For the most part, the mind is seen as a noble thing, a marvelous tool of the spirit that lifts our thoughts and our aspirations toward heaven. But the mind can be a trickster as well, a source of confusion and contradiction...READ MORE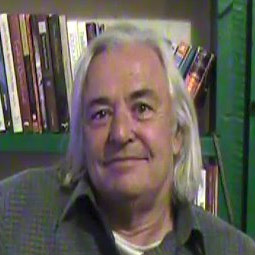 Personal Mayan Calendar Astrological
Readings by Kenneth Johnson
Special Price for Mayan Majix Readers
-
Click here
2) The Trecena of Earth / Caban by Jaguar Spirit - Click here

THE TRECENA OF EARTH / CABAN
Greetings Kin,

The next 13 days

The Seed/KAN trecena offered the Wisdom of our Self that only comes from experience. Our Consciousness was raised with the Courage to see who we were created to be, and that we are Forgiven for shortcomings that are all part of the process of Becoming.

We begin a new journey of Incoming Light under the Day Sign Earth/CABAN. We are led to discover our relationship with Mother Earth.

Earth/CABAN is the Sign of Mother Earth, Movement and our Correspondence with Planetary and Universal Cycles. CABAN can also teach us about our Self, as we are made of Earth and hold the same Forces of Nature.

The Aztec sign, the Ollin, is placed at the center of their calendar as an apex of movement, that points to 20 important positions of movement. Ollin simply represents "Movement," the first sign of Life. The Cherokee Heron is also a sign of movement, as a creature that lives its life as a perpetual migration. The Heron is also related to the Phoenix, born again, from the ashes of its past. The K'iche interpretation of No'j (CABAN) is Knowledge. The 3 circles on the No'j glyph represent 3 areas of Wisdom of 3 dimensional realms, the physical, mental and spiritual planes.
Our Movement through Time with Mother Earth is the Source of all our Human Knowledge. Everything we need to know can be learned from her and through her movement. CABAN can lead us on a Path of Discovery of the Forces of Nature we share. Earth/CABAN calls us to
"Come Be Here Now."

PORTAL DAYS: The Earth/CABAN trecena includes 2 Portal Days that will thin the veil to other dimensions. We're offered an opportunity to re-experience our own Magic. The Powerful Energy of Serpent/CHICCHAN will be magnified on Tone 9. This is a Position of Peak Energy for "Lightning in the Blood." A second Portal Opens on Tone 12 of Understanding. A portal will magnify the energy of Star/LAMAT to multiply our Wisdom to Abundance.

4 SUN/AHAU: 4 Sun/AHAU, December 15th, is a very significant Kin on the Tzolk'in calendar, central to Mayan prophecies of Transformation. (December 21, 2012 prophecies were based on its Kin, 4 Sun/AHAU.) Burner Days release a build-up of residual energies to restore the Balance of our Relationships. Personal ceremonies are often observed by the Maya during days leading up to Burner Days. On 4 Sun/AHAU our Harmony will be Restored through a Completion of the 8th uinal of Divine Justice.

9TH UINAL: On Tone 5 of Empowerment under the Day Sign of IMIX we will enter the 9th Uinal of the Tzolk'in. IMIX will ignite our Imagination for a Higher Transformation. This is a uinal that calls us to a Higher Perspective. Number 9 represents the completion of an Understanding, and is a 20-day cycle aided by Divine Intervention. The 9th uinal represents the budding of the flowers that will create the seed of a new generation of Spirit.

PEAK DAYS/PEAK EXPERIENCES:
6 Wind/IK – Spiritual Growth will be inspired by the Breath of Spirit
7 Night/AKBAL – Balance will be restored by an Inner Voice of Spirit
8 Seed/KAN – The Holy Day of the trecena will fulfill the Intention of our Dynamic Nature
9 Serpent/CHICCHAN (Portal Day) – Our Spiritual Gifts of Knowing will be re-ignited (magnified by a Portal)
Visit JaguarSpirit.com for today's Journal for 1 Earth/CABAN. The 13-day Trecena Guide offers the highlights of this trecena and the aspects for each of the days. Subscribe to be notified of daily journal posts!

Please note the new website address at www.JaguarSpirit.com

in lak'ech, i am another you,

Debra, Jaguar Woman, 9 Eagle/MEN
CLICK HERE TO READ FULL BLOG ARTICLE AND TO FOLLOW TZOLKIN DAILY
3)
1-Noj: One thought by Eagle Solomon - Click here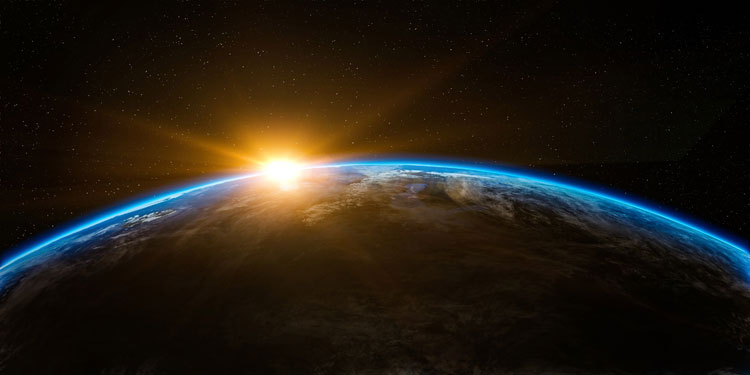 NOJ AS OUR COMMON HEARTBEAT
From further inquiry into the symbolism tied into this sun-sign, it is evident that Noj has a lot to do with the planet itself, as a living and evolving organism with its own heartbeat.
The Earth's heartbeat is ancient, deep, and very low in frequency. What's so special about Noj is that no matter where I am on Earth, above the atmosphere, deep underwater, downtown in the city or by the shore – I am constantly connected to this all-encompassing deep frequency.
I might have been dulled enough by my nature and nurture to not be aware of this frequency when I travel the world. But the evidence to what I'm failing to sense and understand is there in the way elephants find water, and in the way migrant birds keep coming back to my land every year at the right time.
More evidence might be found in the way I survive and thrive during my travels around the world; how each stranger is kind just when I need kindness the most. Like me, s/he can obviously tune into this same global rhythm, and see the best way to assist the Other.
Another interpretation of Noj is incense, which is related to thought in the Mayan tradition. Thoughts go up to the heavens like burnt incense, like evaporating liquid. Thoughts eventually precipitate down and manifest, when they complete their cycles of development and attainment... Read More




4) Our Smile Club - Heal Our World One Smile at a Time - Click here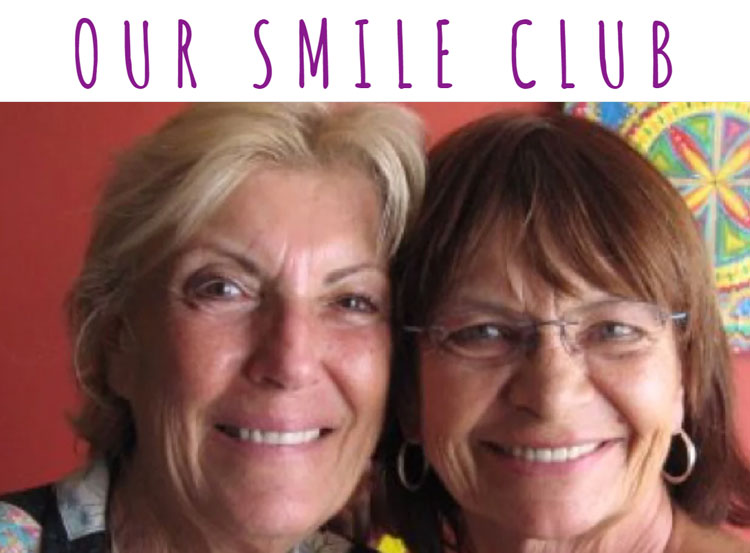 Hi, I'm Madaline Weber. I'm the founder of Our Smile Club.

One day, I heard a thought in my head say to get my colored pencils out. So, I did, and I doodled. When it was done, I had this smile logo. I showed it to my partner Melanie and we smiled. She said, "it needs to have a name." I wrote Smile. That night when I got into bed, I heard another thought say, "you need to make copies of these and share them with the world." I thought, I could do that. The next day, I went to make copies and I started handing them to people. I invited people by asking them if they would like to join Our Smile Club.
​
People would ask, what is this all about? Do I need to do anything? Go anywhere? Join something or give money? I said "NO." All you need to do to join, is to join us in smiling at others so that we can
HEAL OUR WORLD ONE SMILE AT A TIME! It caught on from there.
​
Starting around April of 2014, I have shared over 7000 cards with people all around the world. After a while, I decided to add hand written blessings and quotes on the back, and then an offer for a free Hug. Some people get afraid when you hand them things. Most of us are used to people trying to "get something" so they're generally not used to someone trying to "give something." It really wakes up the heart when they realize what I'm asking for.
I believe that we all have a value to be of service, to be important and to join in something meaningful. I get to experience the best of human hearts. When we meet on the common ground of our humanity and the desire to share true kindness and love, people's hearts smile.
Click here to learn more
---
Mayan Majix Store
Your support is greatly appreciated!
Click here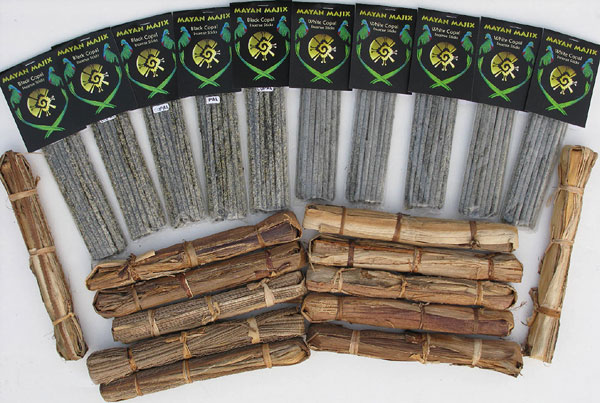 Mayan Copal Incense
Click here
If this announcement has been forwarded to you, go to the newsletter sign up page to join our newsletter e-list. Or you can e-mail me at admin@mayanmajix.com and I can sign you up.

Thanks so much for your support and WELCOME TO THE EVOLUTION!
MIKE
1 - Cauac
webmaster
Mayan Majix
http://www.mayanmajix.com
admin@mayanmajix.com
Twitter: @ Mayan_Majix
Facebook