View this announcement
on line: Click here









October 8, 2017







Cedar, Sweetgrass, White Sage, Black Sage, Blue Sage, Desert Sage, Juniper, Rosemary & Mountain Journey.

New shipment of White Copal incense sticks

Free Shipping is Available

Tzolkin Trecena Notes – 1 Road (EB)
Day 92 of the 260 Day Tzolkin
Gregorian Date: October 8, 2017
Year Bearer: 5 Wind (IK)


Trecenas are thirteen-day periods in the Tzolkin. Each Trecena starts with the Number 1,
but with a different Day Glyph. As a wave of the Thirteen Heavens, the underlying energy
is governed by the First Day Glyph of the Trecena and influences all thirteen successive
Day Glyphs. Being aware of the predominant energy of the First Day of the Trecena, we
can align our intentions with that energy and allow our goals to manifest.

This Trecena starts with 1 Eb (Road/Grass) Abundance, Growth, Harvest, Vital Energy,
Conductor of Destiny, Spiral Ladder of Life.

Road energy symbolizes the vital dew of heaven Blood lightning that connects our physical being to our spiritual being. When you are climbing the pyramid of true destiny, You'll feel this energy of connection in your heart.
To the Ancient Maya, Eb energy symbolized the ladder that God made to descend from heaven
to earth. The Maya called the energy connecting every living being to heaven "Itz" or "dew from heaven." Climbing this ladder (symbolized by a pyramid) through the Thirteen Underworlds to Heaven was the spiritual path that all must travel. Thus Eb energy became known as the "Road
of Life."
© 2006 Judith Ann Griffith
Road Energy also represents the vital spirit of life known to Ancient cultures by many different names: prana, chi, qi, life essence, mallinali, dew of heaven, blood lightning. This energy is present in all creation and is the vital force that drives consciousness. According to Kenneth Johnson in Jaguar Wisdom, "this day-sign is a symbol of the vital energy and power that propels us along the Road of Life, as well as of the Road itself."

"This is the best day to begin any type of business or negotiation or to sign a contract. It is an auspicious day to begin a trip, whether long or short. It is a very good day for communication, especially from abroad, and for receiving news about loved ones who live elsewhere." Carlos Barrios, The Book of Destiny.

Another representation of the Trecena is that of a creative wave beginning at 1 and ending at 13, with the numbers 6, 7 and 8 representing the crest of the wave. The crest could be interpreted as a strong influential energy, although the underlying influence on the Trecena would still rest in the beginning. This Trecena crests on 6 Caban (Earth), synchronizing our heart with Earth's natural rhythms; 7 Etznab (Flint), the reflection – the choices we make; 8 Cauac (Storm), activation – purification – gathering energies within. As we move through these accelerated times, logic cannot keep up with the multitude and speed of changes. It is important not only to stay grounded but also to listen to your heart and let your intuition guide you on your journey. Your true destiny is designed to be revealed when you follow your heart as it beats in harmony with universal energies.

As we journey through each day of this Trecena:

| | |
| --- | --- |
| Trecena Count | Gregorian Date |
| | |
| | October 8, 2017 |
| | October 9 |
| | October 10 |
| | October 11 |
| | October 12 |
| | October 13 |
| | October 14 |
| | October 15 |
| | October 16 |
| | October 17 |
| | October 18 |
| | October 19 |
| | October 20 |
Utilize the energy of Eb to open your heart and allow intuition to guide you as you climb the Ladder of Life.
THANKS TO OUR NEWSLETTER SPONSOR




"Portals of Peru with Freddy Silva"

This is not your typical Andean trip. Unlike others, it reveals an aspect of pre-Inca culture few people get to see and hear. Such as the ritual towers of Sillustani; the underground resurrection chamber of Q'uenqo; the Egyptian roots of Sacsayhuaman; the Otherworld portal of Amaru Muru; and the ceremonial Moon temple Huayna Pichu. Highlights include meditations, mountain walks, dowsing, time for personal introspection, and lively discussions on the true origin of these awe-inspiring power places, all in a carefully-balanced itinerary.
Discover the Power Places of an Ancient Civilization


November 5 - 14, 2017
Learn More
1) EB Trecena Article by Kenneth Johnson - Click here
This day sign is usually known as "the road of life," but the old Yucatec word "eb" actually means "a stairway" or "a ladder." This is the stairway that the ancient kings climbed to the top of the pyramids to perform their rituals of world renewal and regeneration...
READ MORE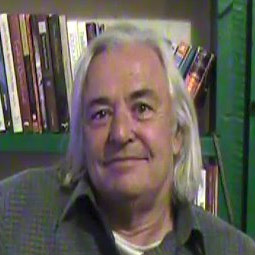 Personal Mayan Calendar Astrological
Readings by Kenneth Johnson

Special Price for Mayan Majix

Readers

-

Click here
2) The Trecena of Road / Eb by Jaguar Spirit - Click here
THE TRECENA OF Road / EB
Greetings Kin,

The next 13 day

We begin again, restored by new Faith in the Creator's Unconditional Love. Tone 1 reflects our Unity with the ALL. Through an Ascension of Consciousness our lives have taken on new meaning as we realized we are here to fulfill a Divine Purpose.

We will be guided by Road/EB, the Day Sign of the Human and the Road of our Destiny, to live our lives in Consciousness of Gifts we were given. We were empowered to make the Journey of Life in Harmony and Equity, through a Choice to live under the protection of a Divine Authority.

Road/EB will encourage us to be everything we Dream to be and experience the Freedom to manifest the Beauty of our own Creation. The glyph illustrates the Road of our Destiny on the head of the Human. Our Destiny is the Journey and the Choice of Happiness is within our own Power to Create.

5th Uinal: Empowerment

In the first 11 days of this 20-day cycle we received new inspiration that raised our Consciousness to a renewable source of our Spiritual Strength. Road/EB is a trecena cycle of "darkness" - the experience of applying what we have learned. We will seat our new Power through the Wisdom of our own Experience.

PORTAL DAYS: Element of Ether

The Road/EB trecena offers 2 Portal Days that thin the veil to the dimension of Spirit. These are days when we are likely to experience our Supernatural Gifts of Spirit and feel our connection to the Creator. On 2 Reed/BEN, we will be Divinely Guided to consider our Choice of a new Intention, positioned down on our knees in Humility at the Altar of the Creator. We will draw down the Light that will shine a new way. On 5 Wisdom/CIB we will receive the Power to carry it out through Higher Consciousness, made possible by forgiveness and guided by the Wisdom of the Ascended Masters.

PEAK DAYS: Peak Performance

Peak Days of the trecena mark significant times of Spiritual Growth and Transformation, and the Reciprocity between the Above and the Below.
6 Earth/CABAN – establishes a Rhythm, Flow, and Pattern of Movement that synchronized with the movement of Mother Earth.


7 Flint/ETZNAB – will Balance Body and Soul through a Revelation of Truth of darkness that will be swept away.


8 Storm/CAUAC – begins our Transformation as Spirit makes known the Power that flows between Heaven and Earth.


9 Sun/AHAU – we are Transformed by the Supreme Creator who completes an Empowerment through the Intention of Divine Will.
The Road/EB trecena offers an opportunity to experience life as Spiritually Empowered Humans. We will realize the worthiness of our own Dreams as our Special Purpose for Being. We will be called to take up the Journey with Faith in our Freedom and Power to create our own Happiness.

Visit the Jaguar Spirit Blog for today's Journal for 1 Road/EB, and for a 13-Day Trecena Guide with daily aspects for the trecena. Subscribe to be notified of daily journal posts.

in lak'ech, i am another you,

Debra, Jaguar Woman, 9 Eagle/MEN

CLICK HERE TO READ FULL BLOG ARTICLE AND TO FOLLOW TZOLKIN DAILY


3) Thanks to www.4-ahau.com for the October Tzolkin calendar - Click here



---
Mayan Majix Store
Your support is greatly appreciated!
Click here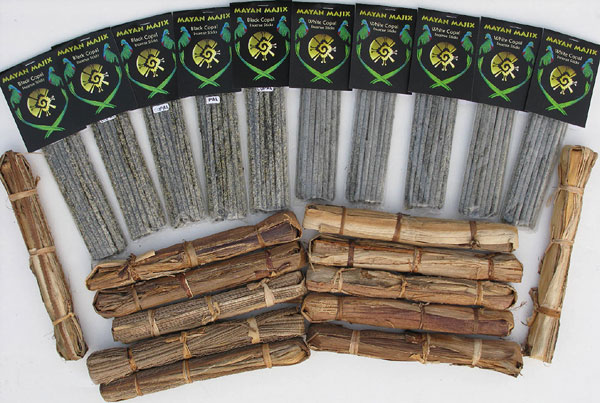 Mayan Copal Incense
Click here
If this announcement has been forwarded to you, go to the newsletter sign up page to join our newsletter e-list. Or you can e-mail me at admin@mayanmajix.com and I can sign you up.

Thanks so much for your support and WELCOME TO THE EVOLUTION!
MIKE
1 - Cauac
webmaster
Mayan Majix
http://www.mayanmajix.com
admin@mayanmajix.com
Twitter: @ Mayan_Majix
Facebook